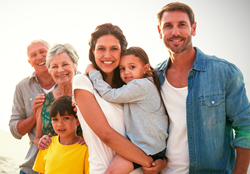 WHITE PLAINS, N.Y. (PRWEB) September 19, 2020
Littman Krooks LLP is pleased to announce that our popular series of Zoom conferences will continue into the Fall. Join us on Tuesdays at 12 PM (EST) as our attorneys share valuable updates and information about laws pertaining to elder law, Medicaid planning, estate planning, guardianship, special needs planning, special education advocacy in New York State.
Here is the upcoming schedule. Click on the title of the conference to register.

To register for one or more of these conferences, please click here.
Littman Krooks LLP provides sophisticated legal advice and the high level of expertise ordinarily associated with large law firms along with the personal attention and responsiveness of smaller firms. These ingredients, which are the cornerstone of effective representation and necessary to a successful lawyer/client relationship, have become the foundation of the firm's success.
Littman Krooks LLP offers legal services in several areas of law, including elder law, estate planning, special needs planning, special education advocacy, and corporate and securities. Their offices are located at 655 Third Avenue, New York, New York and 399 Knollwood Road, White Plains, New York. For more information about Littman Krooks LLP, visit http://www.littmankrooks.com.
Disclaimer: Please note that Zoom is a third party and not an agent of or associated with Littman Krooks LLP. You agree that your use of such third party websites and resources is subject to the terms and conditions of the use of such websites.
Disclaimer: These conferences are provided for educational purposes only and shall not constitute the provision of professional legal, tax or other advice. Littman Krooks LLP and its attorneys shall have no liability for errors, incorrect information, or inapplicability of information provided to any particular visitor/attendee.