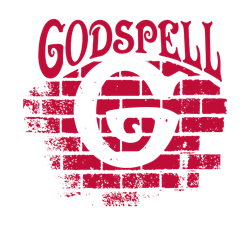 Fayetteville, AR (PRWEB) September 19, 2014
The University of Arkansas Department of Theatre is ready to begin another year of exciting shows. To kick off the 64th Mainstage Series season, they are presenting the high-energy musical "Godspell," music by Stephan Schwartz and book by John-Michael Tebelak.
Based primarily on the Gospel of Matthew, Godspell has been performed all over the world since its debut off-Broadway, a production that ran for more than five years and 2,000 performances, beginning in 1971. Hit songs from the show include "Day by Day," "By My Side," "Turn Back, O Man" and "Learn Your Lessons Well." A legendary 1972 Canadian production of "Godspell" featured then-unknown future stars Victor Garber, Eugene Levy, Andrea Martin, Gilda Radner, Dave Thomas, Martin Short and Paul Shaffer.
The Department of Theatre's production will use the updated script and score from the 2011 Broadway revival. This is the thesis show for third year MFA director Brandyn Smith ("Tribes," "The Little Dog Laughed"). The cast is led by undergraduate Keefer Dean Roach, from Trumann, Arkansas, as Jesus; and third year MFA actor Nathaniel Stahlke, from Mansfield, Ohio, as John the Baptist/Judas Iscariot.
Performances are 8 p.m. on Oct. 3, 4, 8, 9, 10 and 11 and at 2 p.m. on Oct. 5 and 12. All performances are in the University Theatre. Ticket prices are $20 for adults; $15 for seniors and faculty/staff; and $5 for students. The performances on October 8 and 9 are free to students with a valid University of Arkansas ID. The department staff strongly recommends making reservations in advance. In order to get their free or $5 tickets, UofA students must make their reservations in person at the box office.
The box office for "Godspell" will be open from 11:45 a.m. to 1:45 p.m. Monday through Friday between Sept. 29 and Oct. 10. The box office is also open two hours prior to each performance.
The University of Arkansas Department of Theatre has been providing exciting and affordable live theatre for more than 60 years. They combine a first-rate theatrical education full of hands-on experience with a wide selection of titles to challenge their students and delight the community. The Theatre Department produces eight shows a year: four large-scale productions at the University Theatre and four smaller shows in the Studio Series. Shows range from new works to classic favorites, from period pieces and Shakespeare plays to Broadway musicals. For more information, visit their website at http://theatre.uark.edu/.