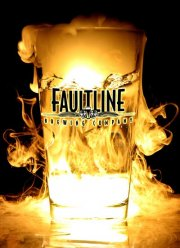 Sunnyvale, CA (PRWEB) September 03, 2014
Football season is fast approaching! Faultline Brewing Company will be opening their doors early on Sundays during football season for guests to come in and enjoy great food, great beer and good ol' American football. They will also be offering shuttle services for 49ers home games this season.
Faultline has over 21 TVs (with sound) for guests to watch their favorite teams play. At Faultline, every seat is the best seat in the house. Football fans will not be disappointed with their experience because Faultline offers delicious food and drinks as well as a great atmosphere. No matter what team is playing, Faultline is the place to go to watch.
With Levi's Stadium being only 3 miles away, Faultline has decided to start off the 2014-2015 football season by offering a breakfast and shuttle package for some of this season's 49ers home games. The package costs $85 per person (tax and tip included), gets fans free parking at Faultine Brewing Company, a breakfast buffet and a comfortable ride to and from the game. With this package, fans can avoid stadium traffic and long public transportation lines.
Take advantage of this offer and purchase tickets online at http://www.faultlinebrewing.com/ or from any Faultline Brewing Company team member. Ticket sales for each shuttle package will end one week prior to the game date. Football Sundays begin Sept. 7, so get tickets now!
About Faultline Brewing Company:
Faultline Brewing Company is a brewery, restaurant and sports bar located in the heart of Silicon Valley in San Jose. Offering traditional comfort foods like pot roasts and St. Louis BBQ ribs, this San Jose family restaurant also features unique dishes like its famous tempura Ahi Rolls. Beer is handcrafted on-site and features more than 20 ales and lagers throughout the year. Faultline Brewing Company also offers live music, catering services, outdoor dining and one of the best happy hours. For more information, please visit their website.