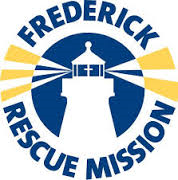 "The safety net provided by the Mission and other non-profits... - directed at those in our community who are most in need - is a vital part of the fabric of this amazing community, said Tom Natelli, CEO of Natelli Communities. "We are delighted to be in a position to support these efforts."
FREDERICK, Md. (PRWEB) May 10, 2023
A fundraiser, sponsored by Natelli Communities, to benefit Frederick Rescue Mission was held at Steinhardt Brewing Co. on April 28th. Guests rocked the night away to the sounds of Jersey-based The BStreetBand - The Original Springsteen Tribute Band. They enjoyed on-stage performances by Tom Natelli and his son Joe Natelli on guitar and vocals.
"I want to thank Natelli Communities for their generosity, and Jim and Daria Steinhardt and Plamondon Hospitality Partners for their help in making this event possible," said Jasmine Sneed, Director of Partnership Development at FRM. "We appreciate all those who supported us on a very rainy night."
"The safety net provided by the Mission and other non-profits in Frederick - directed at those in our community who are most in need - is a vital part of the fabric of this amazing community, said Tom Natelli, CEO of Natelli Communities. "We are delighted to be in a position to support these efforts."
About Natelli Communities:
For more than 40 years, Natelli Communities has continued to build on its reputation as a premier developer of master-planned communities in the Mid-Atlantic and Southeast regions of the United States. Thoughtful Planning, Timeless Design, and Attention to Detail are the hallmarks of Natelli's award-winning reputation.
About Frederick Rescue Mission:
The Frederick Rescue Mission seeks to change lives now and forever by rescuing people from hunger, poverty, and chemical addiction. We do this by providing free breakfast and lunch 365 days a year, free groceries, free clothing, men's residential substance use recovery, shelter for women and children experiencing homelessness, as well as offering connections through the community.
To learn more: therescuemission.org