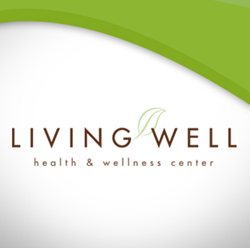 Dallas, Texas (PRWEB) February 04, 2019
There has never been a better time to take the steps to reach a place of better health, less stress, and reach your personal goals.
The Living Well Dallas team is pleased to announce they will open the doors of a new location and hold a "Celebration of Gratitude" from 5:30 p.m. to 9 p.m. on Thursday, February 28. The celebration is open to the public, and will be held in the new Living Well Dallas location on Preston Road (just south of Campbell).
Events held during the "Celebration of Gratitude" will include:

- New device demos and new program packages debut;
- New IV therapy program debut;
- Tours with Living Well Dallas providers and mingling;
- Photo booth and action shots with photographer Dee Hill; she'll have party pics posted for 30 days after our event;
- Sampling of hand hydrofacials and skincare;
- Healthy food provided by a local wonderful award-winning restaurant;
- Allergy-friendly bakers, food and juice vendors;
- Samples of some our medical food-grade shakes and bars;
- Speak with some of our favorite lab representatives and supplement company representatives to ask your burning science questions;
- Free goody bags with product samples, discounts on local community services and products; and
- Meet and greet the brilliantly creative artists and see their work and maybe take it home with you to enjoy.
More information can be found online at the Living Well Dallas website, through a visit to social media sites, or by contacting the front desk staff directly.
Whatever your goals for health and wellness, the team of compassionate experts at Living Well Dallas can help you make the progress you're seeking.
About Living Well Dallas
Living Well Dallas – Functional Medicine Center is designed to provide a full-service functional medicine and lifestyle medicine together with mind-body-medicine under one roof. We have created a professional, multidisciplinary, collaborative team to provide a 360 degree, science-based, full-service experience. The center is designed to be a respite from the common stresses of today, and offer natural treatments for ailments including depression and anxiety.