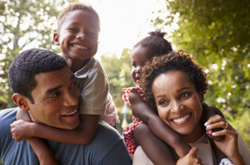 DALLAS (PRWEB) April 30, 2019
With an eye toward helping its patients and clients live their best lives this summer, Living Well Dallas – Functional Medicine Center has rolled out a full slate of holistic courses centered on improving mind, body and spirit.
Living Well Dallas recently introduced the Bemer Mat, a revolutionary approach to enhancing blood flow and increasing energy by focusing on the core body systems needed for overall well-being. To familiarize patients with the benefits of the Bemer Mat, Living Well Dallas will host two monthly educational seminars on the second and fourth Tuesdays of each month from 6:30 to 7:30 p.m. at the brand new LWD facility at 17000 Preston Road, Suite 400 in Dallas. Bemer Mat sessions, which last eight to 10 minutes, are also available for $35 apiece or as an add-on to any Living Well Dallas service for $20. Package deals are also available.
Lving Well coach Gabrielle Grandell will host a free Facebook Live class Tuesday, May 14 at 7:30 p.m. on the topic of Healthy Hormones. As some of the most potent chemical messengers in the body, hormones can impact mood, energy levels and much more. Join Grandell for the free course on May 14 or watch it recorded any time after the air date.
Ever wondered about the connection between art and wellbeing? Jenny Bair, MHE will join art gallery curator Julia Ross for a series of Art Transform Coaching Sessions beginning at 6 p.m. on May 15 and continuing every Wednesday through June 12. Bair and Ross will help participants create an "I am" life art book based on Tamara Laporte's book, "Create Your Life" with an aim of stoking the imagination and living a richer, fuller life.
Aging is the one thing we all have in common but aging with the proper attitude makes all the difference in the world. So says Celia Naples, who will host Aging & Attitude: The Secret Formula to Longevity at a 1 p.m. lunch and learn session Friday, May 17. Learn about the mind-body connection and how having the right attitude can help you glide gracefully into your senior years at this one-day event.
Love making a list of goals but have trouble following through? Jenny Bair's Goal Casting workshop at 9 a.m. Saturday, June 1, will help participants create a plan for their lives and offer tips on how to see a goal to successful completion. Planning sessions cost $129 per person and include snacks, course materials and a workable action plan.
On May 18 from 9 a.m. to 2 p.m., Living Well Dallas will host a clinic on LiquiVida drips, a combination of vitamins, minerals and amino acids designed to provide essential nutrients, proper hydration and a terrific energy boost. The 30-minute Rise and Shine drip will help participants replenish electrolytes and fluids, while the Liquilift session will provide B vitamins, amino acids and vitamin C through a relaxing liquid drip session.
For more information on the workshops, Bemer Mat therapy or other services, visit https://www.livingwelldallas.com/ or call 972-930-0260.
About Living Well Dallas:
Living Well Dallas – Functional Medicine Center is designed to provide a full-service functional medicine and lifestyle medicine together with mind-body-medicine under one roof. Living Well Dallas features a professional, multidisciplinary, collaborative team to provide a 360-degree, science-based, full-service experience. Our team offers everything from cutting-edge medical diagnostic testing and treatment to functional clinical nutrition testing to determine how to bio-individualize treatment to the latest in mind-body treatments such as LED therapy for neuropathy and pain. Living Well Dallas also offers health and life coaching, counseling or Bowen Therapy and Brain Tap therapy for stress relief and more.