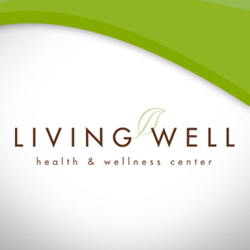 DALLAS (PRWEB) December 18, 2018
Now is the time to consider giving yourself the 'gift that keeps on giving': better health, less stress, and a plan to reach your goals for the coming year.
Whatever your personal goals for health and wellness, the team of compassionate experts at Living Well Dallas, a leader in functional medicine, can help you make the progress you're seeking. And as their gift to you, through the next week before Christmas, established patients and new visitors alike are invited to take advantage of limited-time product specials and discounts.
The special deals are being offered on a variety of available health and wellness services, including:
1. Half (50 percent) off on gift certificates for bodywork services
2. Discounted pricing on a series of coaching sessions to improve brain health, promote personal resiliency, help you set and reach personal goals, and take into account your personal baseline to measure improvement
3. Accountability coaching services, including a free consultation and 30-day program to help you get through the post-holiday crash and backslide
4. Reduced pricing for visits with a doctor treating autoimmune diseases
5. Specials on health devices and supplements, essential oils, resource books and more
More information about product specials, availability, special discounts and more can be found online at the Living Well Dallas website, through a visit to social media sites, or by contacting the front desk staff directly.
Products will sell out and schedules will fill up fast, so anyone interested is encouraged to reach out to the team at Living Well Dallas at their earliest convenience to take advantage this week, before the Christmas holiday is here. Please be aware that the office is keeping limited hours for the holiday season, as well.
About Living Well Dallas
Living Well Dallas – Functional Medicine Center is designed to provide a full-service functional medicine and lifestyle medicine together with mind-body-medicine under one roof. We have created a professional, multidisciplinary, collaborative team to provide a 360 degree, science-based, full-service experience. The center is designed to be a respite from the common stresses of today, and offer natural treatments for ailments including depression and anxiety.