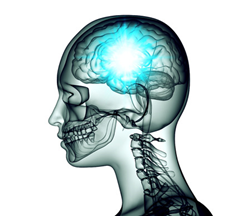 "We offer a Functional Medicine Center that is designed to provide a full-service functional and lifestyle transformation. We combine mind, body, and medicine under one roof." - Living Well Dallas
DALLAS (PRWEB) March 08, 2019
Living Well Dallas - Functional Medicine Center has added Quantitative Electroencephalogram diagnostics and treatment to its brain health program and will also host a series of health-related workshops on GMOs, healthy hormones and "Conscious Cleanses" this spring in our new location at 17000 Preston Road, Suite 400, in Dallas, Texas!
Quantitative Electroencephalogram, or QEEG as it is better known, is a cutting-edge diagnostic tool that measures brainwaves and looks for imbalances caused by such issues as depression, anxiety, insomnia, PTSD and more. By recording brainwaves, QEEG allows clinicians to map the patient's brain and develop a customized neurofeedback treatment program tailored to their specific conditions. The ultimate goal of QEEG is to retrain the brain over time to respond differently and to overcome mental disorders and injuries.
Living Well Dallas is also set to host a series of spring workshops and courses centered on physical health and mental well-being. Some courses are offered in a brand new location at 17000 Preston Road, Suite 400 in Dallas, and others are offered free on the clinic's Facebook Live page.
The first course, offered on Tuesdays in March and early April, offers the chance to hit the reset button on your mind, body and soul with a "Conscious Cleanse." Led by Living Well Dallas's health coach Gabrielle Grandell and Celia Naples, the course takes a deep dive on fatigue, aches and pains, digestive issues and the stubborn weight that tends to accumulate over winter months. While many people assume these conditions are just a natural part of the aging process, Grandell and Naples will explain that they're reactions to the dietary and lifestyle choices we all make. With tips on how to adjust diet and lifestyle with the season, the class will help anyone who has ever struggled with getting back in shape during the warmer months.
"GMO OMG" will be hosted on Facebook Live April 23 and will delve into the (not-so) great science experiment known as Genetically Modified Organisms and their impact on our everyday health. Starting with the premise that food simply doesn't look or taste the way it did 20 years ago, Living Well Dallas nutritionist and health coach Gabrielle Grandell will dissect this alarming new trend in food production and offer practical tips on what you can do about it.
On May 14, LWD will also host "Healthy Hormones," an online workshop exploring the diet and lifestyle choices that can lead to an imbalance of hormones in the body. Gabrielle Grandell leads this workshop which will teach you to understand hormones as the body's version of a Wi-Fi connection that can be flipped on and off. Grandell will show participants how to keep their hormones healthy at any stage of life.
For more information on the workshops and QEEG therapy, visit us at https://www.livingwelldallas.com/ or call 972-930-0260.
About Living Well Dallas:
Living Well Dallas – Functional Medicine Center is designed to provide a full-service functional medicine and lifestyle medicine together with mind-body-medicine under one roof. Living Well Dallas features a professional, multidisciplinary, collaborative team to provide a 360-degree, science-based, full-service experience. Our team offers everything from cutting-edge medical diagnostic testing and treatment to functional clinical nutrition testing to determine how to bio-individualize treatment to the latest in mind-body treatments such as LED therapy for neuropathy and pain. Living Well Dallas also offers health and life coaching, counseling or Bowen Therapy and Brain Tap therapy for stress relief and more.