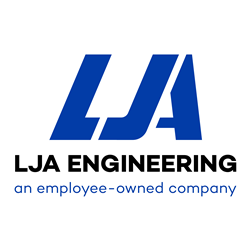 HOUSTON (PRWEB) August 13, 2020
LJA Engineering has once again been recognized as a Best Firm To Work For in 2020 by the Zweig Group.
The Best Firms To Work For awards honor the best architecture, engineering, planning, environmental, and construction firms (AEC) to work for in North America.
"With recruitment and retention continuing to be the greatest challenges for firms, this contest, the only national best places to work for the AEC industry, is more important than ever," said Zweig Group CEO Chad Clinehens. "Add the current pandemic to the mix and it is even more critical for firms to find measurable ways to reinforce their culture and the good things they are doing and creating. Celebrating an award like Best Firms To Work For does just that and infuses positive energy into the environment."
Firms were evaluated comprehensively on firm culture, workplace practices, employee benefits, employee retention rates, professional development, and more – from both management and staff perspective. Awards were given in multiple categories based on firm size and discipline.
LJA Engineering ranked at number seven overall this year and has ranked in the top ten for the past several consecutive years.
LJA is an employee-owned, full-service, comprehensive multi-disciplinary consulting firm. With 36 offices across Texas, Florida, and Oklahoma, LJA offers one-source, one-stop reliability for all of our clients, when and where they need us. Our 1,200 employee-owners stand at the ready with experienced civil, transportation, midstream, rail, flood and drainage, and coastal engineers, plus hydrologists, environmental specialists, planners, landscape architects, construction managers, GIS designers, and surveyors. We can best leverage our resources across our company, deliver expertise-driven teams, increase responsiveness to your specific needs, and individualize project solutions. LJA was recently named #65 by ENR National as a Top Design Firm and as the 2019 Design Firm of the Year by ENR Texas & Louisiana.