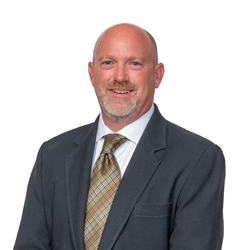 HOUSTON, Texas (PRWEB) October 26, 2018
Jay has extensive background and experience with USACE permitting (Sec's 404 and 10), environmental assessments and regulatory compliance, wetland delineation, beach and dune permitting, restoration, mitigation, NEPA compliance, and a variety of other environmental monitoring and reporting. Projects and clients have ranged from private individuals to cities, counties, the federal government, and other entities. Projects have included permitting for infrastructure, private/commercial development, boat ramps, mitigation, shoreline protection, bulkheads, roads, and many other projects. Jay has close working relationships with a variety County Commissioners, City Councils, the TGLO, USACE, USFWS, private homeowner associations, landowners, and NGO's. He has been involved with shoreline protection (using both hard and soft solutions) and enhancement, dredging, and seagrass protection, mitigation, and enhancement along the Texas coast.
As a valuable addition to an already established Environmental Services team of over forty specialists, LJA Environmental Services welcomes Jay to the firm and family.
LJA Environmental Services includes seasoned professional leaders in the fields of wildlife ecology, aquatic and terrestrial biology, hydro- and karst-related geology, prehistoric and historic archeology, and even architectural, industrial and engineering history. Our unique team of professionals are all recognized experts in their respective fields, each with many years of experience conducting objective and reliable scientific and technical studies. Moreover, each member of our professional staff understands how those studies apply toward achievement of your project's particular environmental permitting and regulatory compliance needs. Whether you need a single resource specialist or an entire team, call one of our team leaders to discuss an environmental permitting and compliance solution that works for you.
With the recent addition of Horizon Environmental Services and Berg-Oliver Associates to LJA's wealth of environmental talent and resources, we are one of the largest environmental teams in the state of Texas with over 45 dedicated specialists. We are proud of our team size, but even more so because of the comprehensive array of environmental analysis, permitting, and regulatory compliance services we now offer. You have access to a diverse range of professional environmental engineers, planners, and scientists. Together, we can build—and rebuild—a civilization that matters.