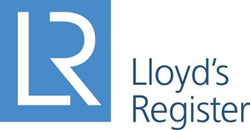 With over 33,000 food and beverage clients around the world and increasing demand for SQF certification, we're pleased to offer SQF as part of our complete GFSI service portfolio.
HOUSTON (PRWEB) October 12, 2018
Leading provider of professional assurance services Lloyd's Register (LR) has become a licensed certification body for the Safety Quality Food (SQF) certification program.
SQFI is managed by the Safety Quality Food Institute (SQFI), a division of the Food Marketing Institute (FMI) and is the largest GFSI-recognized food safety certification program in the United States and Canada and one of the fastest growing food safety standards in Mexico. The program helps businesses address any food safety issues and reduces costs associated with running several different assessment standards.
The SQF certification program is on its 8th Edition, and LR is offering gap analysis and certification services for organizations pursuing SQF certification as well as those are already certified.
SQF certification is recognized around the world and organizations across the food supply chain choose SQF because it helps demonstrate food safety assurances to retailers and service providers as verifiable proof that robust, rigorous and credible food safety control systems are in place to help protect consumers, brands and supply chains.
"With over 33,000 food and beverage clients around the world and increasing demand for SQF certification, we're pleased to offer SQF as part of our complete GFSI service portfolio," said Stuart Kelly, Head of Commercial Customized Assurance, Lloyd's Register. He added, "Food safety is more than a certificate on the wall. It's a journey, and our team of SQF food safety auditors know the SQF requirements inside and out and are therefore best suited to assess a food safety system with a robust, risk-based approach to help protect our clients' brands and reputations. We have trained our auditors to focus on the areas that matter most and which often present the highest risks for our clients to provide assessments that help build confidence with our clients' customers and key stakeholders."
"Lloyd's Register is a great brand to bring into our Licenced Certification Bodies family to promote the SQF Program and foster the SQFI Mission and Vision. LR will bolster our core offering and further defines our footprint in the accredited certification market," said SQFI's Robert Garfield, Chief Food Safety Assessment Officer & SVP.
For more information on LR's SQF services, visit http://www.lrqausa.com/Certification/sqf-certification/.
About Lloyd's Register (LR)
We started out in 1760 as a marine classification society. Today, we're one of the world's leading providers of professional services for engineering and technology – improving safety and increasing the performance of critical infrastructures for clients in over 75 countries worldwide. The profits we generate fund the Lloyd's Register Foundation, a charity which supports science and engineering-related research, education and public engagement around everything we do. All of this helps us stand by the purpose that drives us every single day: Working together for a safer world.
In a world of increasing complexity – overloaded with data and opinion – we know that our clients need more than technology to succeed. They need an experienced hand. A partner to listen, cut through the noise and focus on what really matters to them and their customers. Our engineers and technical experts are dedicated to assurance. That means a commitment to embracing new technology, and a deep-rooted desire to drive better performance. So, we consider our customers' needs with diligence and empathy, then use our expertise and over 250 years' experience to deliver the smart solution for everyone.
After all, there are some things technology can't replace.
Lloyd's Register and variants of it are trading names of Lloyd's Register Group Limited, its subsidiaries and affiliates. Lloyd's Register Quality Assurance, Inc. is a Delaware USA Corporation and a member of the Lloyd's Register Group.