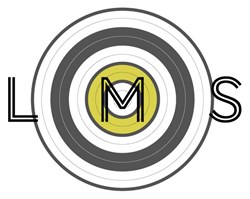 Our clients were interested in the personal approach that we use and wanted to emulate this in their advertising campaigns.
Sydney, Australia (PRWEB) August 07, 2013
LMS Thinking performs direct B2B and B2C campaigns on behalf of clients in finance, entertainment, energy, charity and telecommunications sectors. LMS Thinking uses face to face marketing strategies, typically at businesses, residential properties or private retail sites, to interact and engage with potential customers. The company collects real-time data on customer demographics, including location by post code and age range, to supply clients with real information about their customers. The purpose of the data collection is to assist clients with their broader advertising and marketing strategies, by focusing on demographics that are proven to have an interest in the products or services on offer. LMS Thinking Director Tim Kennedy explains: "The data reporting is solely for the use of our clients; we will not use data collection to influence or change our strategies as we already have systems in place which we find very successful. Our clients were interested in the personal approach that we use and wanted to emulate this in their advertising campaigns. This entails learning about their customers, in order to target the right markets as well as providing a better customer experience."
About LMS Thinking: http://www.lmsthinking.com
The type of information that LMS Thinking collects is particularly important to brands, as a report released by eBay in July highlighted that many businesses are not targeting the right customers. Examples given in the report were 25% more searches for mountain bikes were by women aged over 60 than by 18-29 year olds, despite marketing efforts being focused on the younger demographic. The Mature Marketing Association (MMA) values the over-50s consumer market as being worth over £300bn annually. The eBay report also encourages the usage of 'observed behaviour' over market research as a means of observing how consumers really act. LMS Thinking ensures that by reporting hard data, clients gain an objective insight into their customer base.
Tim Kennedy, Director of LMS Thinking, emphasises that the firm strongly abides by the Data Protection Act. "The purpose of the data collection is in no way meant to bombard customers with marketing materials, and information is never shared with third parties. The data passed to marketing departments is anonymous and is focused on targeting demographics as opposed to specific customers. The DPA is very strict concerning remote data collection – for example on the iPads we use at point of sale – so no customer information is stored on our devices," says LMS Thinking Director Tim Kennedy.
Based in London, New York and Sydney, LMS Thinking works with national and international clients in their target markets to increase their brand awareness and market share.