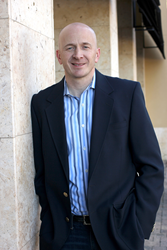 SEAGROVE BEACH, Fla. (PRWEB) October 28, 2020
Phil Heppding, local entrepreneur and founder of 30A Food & Wine magazine, has joined forces with local real estate firm Corcoran Reverie in Seagrove Beach, Florida.
Phil spent 10 years as a top-producing salesperson in the mortgage and wealth management industries. He left corporate life in 2013 to help run his family business while also starting a local media company, 30A Food & Wine.
Having been a top sales professional and entrepreneur, in 2020 Phil turned his focus to realizing a lifelong dream of working with affluent buyers and sellers in the luxury home market along the beaches of South Walton, Florida.
"My family and I have been residents of South Walton for almost 15 years. We've invested in real estate and really found a love for the area during that time," Heppding said.
"Having an extended network across the Southeast and Midwest United States, I felt the time was right to enter the luxury property market here in South Walton. When it came down to joining a brokerage, Corcoran Reverie stood out among a number of exceptional firms in the area."
"When I learned that Phil was planning to enter the real estate world, I knew he was someone we wanted on our team," said Hilary Farnum-Fasth, broker and owner of Corcoran Reverie. "With his vast background in media and marketing, I have no doubt he will find success as a real estate agent and we are thrilled to have the opportunity to support him along the way."
Heppding can be reached at 850-687-3776 or email at phil.heppding@corcorangroup.com