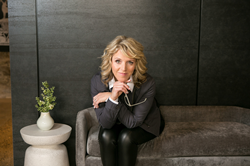 As long as you have the resiliency to change direction (if COVID-19 dictates a change several months from now), you'll be okay in 2021.
STILLWATER, Minn. (PRWEB) January 02, 2021
For businesses, setting goals for the new year is always a challenge but for 2021, it will require an unprecedented degree of resilience and flexibility, according to leadership expert Jen Bertsch of Stillwater-based Moxy Coaching.
"The hardest thing for most businesses this year will be allowing themselves to set goals," says Bertsch. "COVID-19 can easily be used as an excuse to skip or delay goal setting because of the uncertainty of the future but doing so can be detrimental to the performance of a team or a business."
Bertsch has operated her own leadership program for entrepreneurs and team leaders called LeadWell for the past 13 years. The program helps leaders with teams of a few to 50 increase their productivity and satisfaction at work and in life, with intentional goal setting as a major component of the program. This time of year, she encourages her clients to reflect on the past 12 months and make an intentional plan to think differently about the future. That's a tall order when you're looking into an uncertain future thanks to COVID-19.
"Even if you don't have a crystal ball to predict the future, it's essential to make a plan, any sound, reasonable plan that you can. As long as you have the resiliency to change direction (if COVID-19 dictates a change several months from now), you'll be okay," Bertsch says. "As leaders, we must have the resiliency to reroute, if necessary, just like our GPS does for us when we make a wrong turn. But we must program the route to begin with or we can't take the trip at all!"
She also warns leaders who are overzealous about setting their goals. "A lot of us have been stalled by the pandemic and we're antsy to jump in and "crush" 2021. It's great to be ambitious, but don't lose your flexibility in your planning. Make your goals realistic and stay agile given the economic climate. Otherwise, you risk the type of disappointment that can derail your entire roadmap for the coming year."
So how can someone prepare to lead their team to success in the new year, stay resilient and create a realistic plan? Bertsch offers a free, downloadable "Annual Wrap and Reboot Guide" to help leaders set intentional, yet flexible goals and prepare appropriately for 2021. It is available on her website at moxycoaching.com.
About Moxy Coaching
Moxy Coaching is the home of LeadWell, a 10-month leadership development and coaching program to help entrepreneurs and leaders, who are responsible for teams of a few or more, to take their team from good to great. Through a potent hybrid combination of leadership training, masterful coaching and application, Moxy's LeadWell program facilitates self-reflective insight and goal setting to help leaders flourish personally and professionally and build the life they want. LeadWell was developed by Jen Bertsch, a business and leadership coach for more than 13 years. For more information on LeadWell, visit moxycoaching.com.