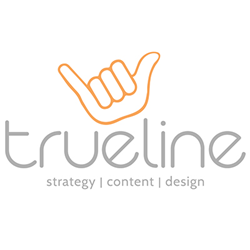 "Helping nonprofits increase their visibility has become a big part of who we are. The work of these and other organizations needs to be recognized, and we're very excited to make it an even bigger focus of ours moving forward." – Trueline President and CEO Haj Carr
PORTLAND, Maine (PRWEB) January 07, 2020
Since launching in 2007, Portland-based marketing agency Trueline has written and published thousands of stories about leaders and executives from across the industry spectrum, including some of the world's biggest brands.
Lately, however, the company has been focused on making nonprofits a bigger part of its business—and its mission.
Earlier this month, Trueline announced plans to create a new website for Fundación UNAC, a Mexican-based organization which helps children afflicted with cancer.
"We're beyond honored to be partnering with an organization with such an incredible legacy of giving," says Haj Carr, Trueline's President and CEO. "The fact that an organization based in Mexico would want to work with a marketing agency in Portland speaks to how broad our reach has become."
It's not the first time that Trueline has partnered with large nonprofits. Since 2017, the company has been working closely with the Society for Hispanic Professional Engineers (SHPE), a 10,000-member organization committed to advancing the cause of Hispanics in STEM (short for science, technology, engineering and math).
The company's clientele also includes Good-Will Hinckley, a Maine-based charitable organization dedicated to providing educational and other resources to children in need; Community Action of Strafford County (NH), for which Trueline created a new website and annual report; and the Institute for Humane Education, a nonprofit which advocates for a more holistic, nature-focused approach to education.
"Helping nonprofits increase their visibility has become a big part of who we are," Carr says. "The work of these and other organizations needs to be recognized, and we're very excited to make it an even bigger focus of ours moving forward."
Trueline is a full-service branding, marketing and consulting agency that has been named one of the "Best Places to Work in Maine" four consecutive years. In June 2019, the company relocated to its new office at 561 Congress Street in Portland, taking over a space once occupied by the SALT Institute for Documentary Studies.
For more information about Trueline, please visit http://www.wearetrueline.com