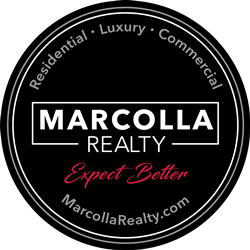 NEWTOWN, Pa. (PRWEB) February 27, 2023
Dave Marcolla, a veteran Realtor in the Newtown area with more than 20 years of sales, marketing and financial services experience, announces today the opening of his new real estate brokerage, Marcolla Realty at 444 South State Street.
"In real estate and most other businesses, outstanding customer service is essential. I've always believed my clients should not only expect better — they should expect, and get, the best when it comes to advising them on one of their most substantial and personal assets: their home," said Dave Marcolla, owner and broker of Marcolla Realty. "Real estate transactions can be stressful. My role as a real estate professional is to remove the headaches and stress of the real estate process for my clients, many of whom are busy professionals who can't afford to be pulled away from managing their own businesses to manage the business of a home sale or purchase. That sensibility and attention to detail is what sets Marcolla Realty apart from others as we set out to create fans, not just clients."
As a marketing professional for Fortune 50 corporations that included AT&T and Comcast, Marcolla saw firsthand the importance and impact of not just good customer service, but best-in-class customer service. Removing the guesswork for senior leadership as well as clients and vendors in the corporate world is another lesson that has contributed to Marcolla's success in his second act as a Realtor. During his first year in real estate, Marcolla generated nearly $3 million in sales. At the close of 2022, Marcolla and the real estate group he led closed $78 million in transactions for properties in and around the Newtown, Bucks County area.
He has lived in — and restored — homes in Bucks County, PA, and Central New Jersey for more than 20 years. Marcolla is active in the local community as well, serving as chairman of the Newtown Business Association and chairman of the Board at the Cancer Support Community Greater Philadelphia. He also serves on the Bucks County Association of Realtors Board nominations committee. He scored the highest priced home sale of the year at Keller Williams Newtown in 2021 and, the following year he and his team were honored as the Newtown Business Association's (NBA) Business of the Year.
Marcolla earned his bachelor's in business administration and marketing from Bloomsburg University and an MBA from La Salle University. He is a graduate of the Princeton School of Real Estate and earned a certificate in strategic marketing from The Wharton School.
Joining Marcolla to launch his brokerage are Realtors Melissa Watson and Peter Vogel. The brokerage is also currently hiring for additional sales roles. An official grand opening of the new office is currently planned for Spring 2023.
About Marcolla Realty
Marcolla Realty offers a high touch, best-in-class and experienced advisory approach to the buying and selling of distinctive residential properties in Bucks and Mercer counties. Built on principles refined by Founder Dave Marcolla over nearly two decades in marketing with Fortune 50 firms, Marcolla Realty is committed to providing an exceptional level of attention to detail and first-class, concierge-level service on every transaction. To learn more, visit http://www.marcollarealty.com.