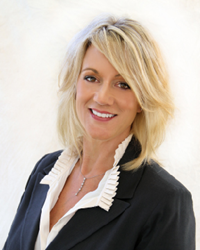 David Weisman, CFO & VP of Armstrong Garden Centers, and ITS client said "ITS has been the company that we relied on not only to provide great service, but also to help us to implement the best technology solutions while achieving our budget goals.
SIMI VALLEY, Calif. (PRWEB) May 05, 2020
ITS – Integrated Telemanagement Services, Inc., is celebrating its 30-year anniversary this May. In 1990 ITS started with the mission to provide a better alternative for telecommunication services to local businesses. Now, 30 years later, while the original vision has expanded to encompass technology services, the mission to provide a better alternative still exists. Today, ITS is a Managed Service Provider offering Managed IT, VoIP and Broadband Solutions to local businesses. As in 1990 we offer an alternative to the big carriers, while providing a friendly, personalized service - we know our clients by name, understand their business and what is important to them.
This level of service is attested to by Galen Puccini, the CEO at Reset Inc. a client of ITS in Camarillo, California that has been with they almost since the beginning. Galin said "We've been with ITS for 28 years. They have helped us keep our phone systems running and been there through all our technical support issues, moving facilities and easily adapting to our VOIP system. Professionalism was always the foundation of their service. Congratulations to 30 years!"
Company President and CEO, Sharon Woods said: "This is such an incredible milestone for any company. ITS has achieved this success because of the loyalty of our clients, through the hard work, passion, and dedication of our team members; the foresight of our product evolution - always staying current with technology and ensuring we are offering solutions that our small medium business clients need to keep their business productive and running smoothly; and our culture
Another longtime client that has put their trust in ITS is Armstrong Garden Centers, David Weisman, Armstrong's CFO & VP said "For the last 16 years Armstrong Garden Centers has relied on ITS to provide telecommunications solutions for our retail locations and nurseries throughout California. Over the years as our technology needs evolved, ITS helped us to improve our network and ensure 100% uptime by adding SD WAN and 4G failover services. We recently completed the project of integrating Pike Nurseries – our Southern US Garden Centers – into our VoIP and IT network. Through all of this, ITS has been the company that we relied on not only to provide great service, but also to help us to implement the best technology solutions while achieving our budget goals. We wish ITS congratulations on celebrating 30 years in business and look forward to working with them for many more years to come."
Sharon went on to say "ITS has dedicated ourselves to 30 years of product innovation, business processes and efficiencies to provide our clients with the highest quality solutions and services. Throughout 2020, we will be celebrating this milestone by offering specials to our existing clients and prospective clients. On Friday, May 15th, we will be inviting all clients, employees, business associates to a virtual Open House/Happy Hour to celebrate this incredible milestone with us. We will be giving away prizes and have some other fun surprises planned."
About ITS – Integrated Telemanagement Services, Inc.
ITS is more than just a typical Telecom or Managed IT Service Provider. Since 1990 ITS has been providing small and medium-sized businesses technology solutions, services and support that help organizations achieve more growth and greater success. Our proactive approach to support not only simplifies technology but also means less hassle, less downtime and simplified systems that enable businesses to streamline processes and communication. ITS is a small woman owned business and it is this which we believe gives us our distinct advantage. Our size enables us to be agile, flexible, and proactive - which means we have the ability to adapt business models rapidly and efficiently when required. We quickly react to problems and changes in the business environment or technology and provide solutions quickly.
In its 30 years, ITS has provided complete telecommunication and technology solutions to local businesses. Find out more about what ITS clients have to say https://www.itstelecom.com/clients/testimonials/.
Follow ITS on social media
Twitter: https://twitter.com/ITSTelecom
Facebook: https://www.facebook.com/ITSTelecom
Linkedin: http://www.linkedin.com/company/its---integrated-telemanagement-services-inc.
###