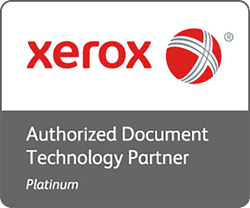 "Our focus and mission every day is to be the best copier and printer dealer for organizations of all sizes. Our clients always come first." Jim Loffler, Founder & CEO Loffler Companies
MINNEAPOLIS (PRWEB) August 27, 2018
Loffler Companies, the largest privately owned business technology and managed services provider in the Upper Midwest, was presented an award by Xerox for its achievement of generating the most digital production press sales among all Xerox resellers.
Loffler is known in the market for its knowledge, technical analysts, and service teams in the digital production printing world. This Xerox Document Technology Partner of the Year Award for sales of digital production presses affirms its recognized value to clients and expertise.
"We are so grateful for this honor," said Jim Loffler, Founder and CEO of Loffler Companies, "Our focus and mission every day is to be the best copier and printer dealer for organizations of all sizes. Our clients always come first."
Clients also appreciate the ability of Loffler Companies to listen closely to their needs and make the best recommendation for them, choosing from digital presses offered by Xerox, Canon, Konica Minolta.
"Congratulations to our winners for their tremendous achievements in 2017 and exemplifying what it means to be a great Xerox dealer," said Jim Morrissey, Vice President, Sales Document Technology Partners, Xerox Corporation. Morissey also mentions a strong market reputation, a customer first priority, and the client benefits of the combination of Xerox products with Loffler's service and support.
About Loffler Companies:
Loffler's over 500 employees support clients in Minnesota and Western Wisconsin who are local, national, and international in scope. Its offering include Copiers and Printers, IT Solutions, Phone Systems, Document Workflow and Management, Managed Print Services and on-site management of copy centers and mailrooms. Visit http://www.loffler.com or call 952-925-6800 to discover how Loffler can provide the best office technology and managed services solutions for your organization.
About Xerox
Xerox Corporation is a technology leader that innovates the way the world communicates, connects and works. Every day, our innovative print technologies and intelligent work solutions help people communicate and work better.