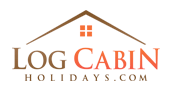 Nick from LogCabinHolidays.com commented... Logcabinholidays.com aims to provide a clear, consistent and visually attractive site that is both easy to use and (most importantly) advert free
England, UK (PRWEB UK) 2 July 2014
When Nick the owner and his family decided to have a UK staycation for their annual holiday they were excited at the prospect of going online to find a luxury lodge to plan their dream break.
But excitement soon turned into frustration at the lack of clear and consistent information about lodges and log cabins. Whilst there are plenty of sites dedicated to holiday cottages, there wasn't a decent site, focused purely on the option of holiday lodges and log cabins, one that outlined the beauty and benefits of this increasingly popular way to holiday. So they decided to do something about the poor state of marketing and communications surrounding this growing sector.
Overnight his vision for Logcabinholidays.com was made – the bespoke solution for holidaymakers searching for log cabins and holiday lodges. No more trawling through caravan, camping and hotel sites, now there would be a dedicated website that offers all the details log cabin fans would need to find their perfect lodge for all budgets in the UK and further afield.
Logcabinholidays.com aims to provide a clear, consistent and visually attractive site that is both easy to use and (most importantly) advert free. So we know what's in it for the end user but what about a log cabin or lodge proprietor?
Log Cabin Owners who wish to participate in a referral scheme can do so for as little as £99 per year.
This package includes all copywriting, up to ten images of the lodges and the surrounding area, a full Google map showing the exact location of the log cabin and a street view map of the local area near the log cabin (if available).
The logcabinholidays.com team also outline the facilities of the log cabin including, accommodation breakdown, cooking and bathing facilities and any additional search criteria, such as hot tubs, beach nearby, shop nearby and so on. This allows visitors to narrow their search via specific criteria.
As all bookings are made directly with the owners of the lodge or log cabin, plus they don't not charge any commissions.
To take part or to find out more information about this exciting new site please contact us directly via email at mail[at]logcabinholdays.com or on 07762189534.
About Logcabinholidays.com:
Logcabinholidays.com is a website dedicated to the UK log cabin and holiday lodge market. It provides a comprehensive search facility for log cabin holidays but is not transactional and makes no commission. All bookings are made directly with owners. Established in 2013, the concept for the site came about after a frustrating attempt to book a luxury UK log cabin break. The vision is to bring consistent and clear information to UK holiday makers, benchmarking search and select criteria with other leading high street travel agents – but all commission & advert free.