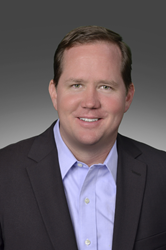 PORTLAND, Maine (PRWEB) May 27, 2020
Logically, the leading provider of Managed IT Services to small and midsize organizations, has named Mike Cowles as its Chief Executive Officer, succeeding company co-founder Christopher Claudio. Chris will remain on the Board of Directors and continue to serve the company in a business development role. Mr. Cowles is now charged with overseeing the next phase of the firm's meteoric growth and industry achievement.
Mr. Cowles is leading Logically's continued organic and inorganic growth as the firm continues to deliver high quality, layered services that include OpLogic™, the industry's first and only Intelligent MSP Platform, Professional Services, and an expansive security offering through Logically's Security Suite.
Mr. Cowles was most recently the CEO of The Rainmaker Group and was with the company for over three years leading the organization to year-over-year double digit growth. He began his career as a technology consultant with Andersen Consulting (Accenture). Mr. Cowles previously served as SVP and General Manager of U.S. Financial Services for SAP. He also spent 14 years in various leadership roles with Ariba, most recently as SVP and General Manager of North America.
"Logically has a bold vision about the future of the Managed IT Services Industry and I am very excited to build on the successful playbook that has already been created," says Mike Cowles, Logically's Chief Executive Officer. "Logically will continue to grow both organically and inorganically as we acquire outstanding MSP organizations as well as bolster our organic success with new hires to join our talented team. We are committed to partner with our valued customers as we continue to lead small and mid-sized businesses to cost-effectively and securely leverage business critical information technology."
"Mike is taking over at a time of unprecedented company performance and I am fully confident that he is the right leader to set the vision and drive Logically forward as the nation's leading Managed IT Services provider," said Chris Claudio. "I am honored and privileged to have served the last 21 years with such an extraordinary group of hard-working and dedicated people, and very much look forward to the next chapter for Logically under Mike's leadership."
Mr. Cowles has also served as a consultant to private equity firms helping them to validate potential investments and improve portfolio company performance. He holds both a B.S. and M.S. in Mechanical Engineering from the University of Florida.
About Logically
Logically is the leading Managed IT Service Provider (MSP) to small and midsize organizations. We take care of your Information Technology, so you can take care of business. Since 1999, we have made IT management easy and secure for hundreds of corporations, healthcare organizations, nonprofits and public sector agencies. We set the standard for responsiveness and operational excellence for organizations seeking to augment existing IT teams or outsource IT completely. Logically, powered by OpLogic™, our unique Intelligent MSP platform, cost-effectively amplifies our customers' competitiveness. We strategically implement and manage the right balance of mature and emerging information technologies that improve collaboration, security, cloud adoption, customer experiences, productivity and business results. Coupled with the support of our dedicated Care Teams, we deliver deep and complete technical expertise and customer service. As your trusted IT ally, we will run through brick walls for you. Visit http://www.logically.com to learn more.
Contact: Jennifer Noto
Jennifer.noto@logically.com