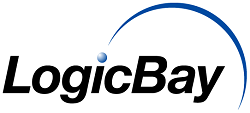 Allowing users to collaborate with subject matter experts through video keeps channel partners engaged, connected, and more effective.
Wilmington, NC (PRWEB) May 09, 2017
LogicBay Corporation, a leading provider of cloud-based Partner Relationship Management (PRM) solutions has integrated Videonitch's VN Channel into its core product. This integration allows LogicBay's customers to use the VN Channel as a key video distribution platform within their broader PRM technology.
Benefits to customers include:

The ability to crowdsource video content development, capturing emerging sales and service best practices throughout the sales channel in video format, managing the approval process, and then distributing it to the field quickly.
The ability for manufacturers and brands to approve content before it is distributed via a content upload, through review and approval workflows.
The ability to permission content using LogicBay's PRM source of record capability to make sure the right people see the right content given their role and organizational membership in the sales channel.
Allowing for easy mobile access to video content via LogicBay's mobile-responsive PRM interface integrated with Videonitch's mobile-responsive content.
Tracking and reporting on video content consumption, user ratings, and other factors as part of LogicBay's larger robust reporting and business intelligence capability, allowing channel managers to see what content is being consumed the most.
"More and more of the content being consumed on the internet these days is through video. Today, high quality video content can be captured and distributed within a sales channel securely and easily given the combination of LogicBay's PRM platform and Videonitch's VN Channel capability" said John Panaccione, President and CEO of LogicBay. "In addition, the fact that most everyone has high-quality video capture capability in their mobile devices these days means that content can easily be captured and shared through a crowdsourced model. Allowing users to collaborate with subject matter experts through video keeps channel partners engaged, connected, and more effective."
Steve Goodwin, CEO of Videonitch agrees, "Our success partnering with LogicBay over the past two years with high profile clients has shown the appetite for this integrated solution. Formalizing the partnership will bring a combined high-octane value to each other's marketplace and provide the client a total PRM and Video Platform in an all-in-one seamless solution."
About LogicBay:
LogicBay provides technology-enabled Partner Relationship Management (PRM) solutions that enable organizations to support, develop and accelerate revenue growth through their sales channel. LogicBay PRM technology supports the entire sales channel life cycle from recruiting and onboarding sales partners to supporting a global network of partners in multiple languages. For additional information, visit http://www.logicbay.com.
About Videonitch:
Videonitch provides an on-demand video and knowledge sharing solution that enhances your employee's performance, keeping them relevant, connected, and informed. VN Channel software quickly morphs into YOUR Channel; a fully branded, reliable, and safe platform to share corporate intellectual property across even the most globally dispersed locations. VN Channel takes learning to the next level with an unmatched certification component allowing our customers to effectively monitor employee performance progress and the achievement of milestones. For additional information, visit http://www.videonitch.com