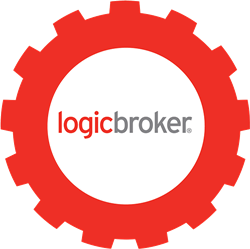 SHELTON, Conn. (PRWEB) January 31, 2019
Logicbroker, a leading provider of cloud-based electronic data exchange (EDI) and drop ship automation, today launched a revamped online portal featuring a multitude of changes implemented as a result of user feedback. The updated portal features refresh-less and real-time page updates, a new dashboard tile for compliance monitoring, and an updated testing process.
"We're thrilled to release our new portal update, which is a direct reflection of user and Customer Advisory Board feedback and requests," said Ed Kobloth, Director, Product Management for Logicbroker. "The majority of our users log into the Logicbroker portal every day and we want to ensure that they continue to enjoy an excellent experience."
In addition to the launch of the updated portal, Logicbroker has also updated its knowledgebase resource, where users can read helpful articles, submit questions and feedback, and submit requests for new features to be introduced within future platform updates.
To learn more about the updated Logicbroker portal, please visit its blog.
About Logicbroker Inc.
Logicbroker creates and strengthens the connections that enable digital commerce. Leveraging its award-winning cloud platform with unrivaled automation technology, Logicbroker connects the fragmented platforms in digital commerce and automates the exchange of everything from inventory and orders, to shipment tracking information and invoices. Logicbroker empowers leading retailers and brands including Rite Aid, Mars M&M, Fossil, Kroger and Coca-Cola with the platform and know-how to deliver friction-less digital commerce.