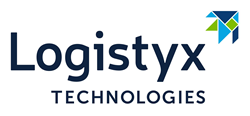 OLD GREENWICH, CT (PRWEB) May 30, 2017
Kidd & Company, LLC ("KCO"), a leading family office investment firm focused on the middle market, together with McLarty Capital Partners, today announced the recapitalization and merger of Advanced Distribution Solutions, Inc. (ADSI), Agile Network (Agile) and Pantechnik International (Pantechnik) to form Logistyx Technologies, the instant transportation management execution (TME) leader.
"These software solution providers have succeeded in this market through customer focus and innovation; they combine the software architecture, applications, sales and implementation skills, and global carrier network and integrations to become the obvious TME provider of choice to a wide range of shippers," said Gerry DeBiasi, a Partner at KCO. "At a time when shippers rely heavily on fragmented systems that automatically select carriers based on cost, speed and service, joining these complementary forces together answers a need for a comprehensive global solution."
Logistyx Technologies combines and builds on the established and complementary successes of three dominant TME companies to offer the world's first global parcel analytics platform. Logistyx Technologies serves shippers sending any type of parcel, from small envelopes to bulk freight, to consumers and businesses across North America, Europe, the Middle East and Asia-Pacific. Shippers working with Logistyx Technologies, who represent over two billion parcels annually, enjoy the benefits of edge computing, leveraging the power and collaboration capabilities of the cloud with the speed and agility of onsite tools and technology.
"E-commerce will continue to grow rapidly across the globe, and this helps explain how the parcel market is growing at twice the rate of gross domestic product," said Kevin V. Cox, CEO of Logistyx Technologies and former CEO of Agile Network. "These businesses had already established partnerships and integrated their technologies; so Logistyx hits the ground running, instantly able to better serve its customers."
Several industry leaders join Cox on the Logistyx Technologies management team, including Ken Fleming, chief product and marketing officer; Linda Elliott Zider, chief revenue officer; and Peter Nicholls, chief technology officer.
About Kidd & Company
Based in Old Greenwich, Connecticut, KCO traces its roots to 1976 when William Kidd made his first private equity investment. Today, KCO is the private investment arm of the Kidd Family Office engaged in sponsoring private equity transactions in the lower middle market. The firm's focus is on driving superior returns by implementing fundamental strategic and operational improvements to drive above-market growth in revenue and earnings, both organically and through accretive acquisitions. The diverse skill set of its partners allows KCO to bring management, operational, sales and marketing, corporate finance and M&A expertise to bear to substantially increase the total value of its investments. For more information, visit http://www.kiddcompany.com.
About McLarty Capital Partners
McLarty Capital Partners (MCP) is an investment firm that provides flexible capital solutions to lower middle market companies. MCP benefits from the asymmetric market intelligence possessed by the McLarty organization and developed by the experience of its senior professionals, having served long careers in both industry and government. MCP's tailored investments range across the capital structure in the form of unitranche senior debt, junior debt, structured equity and common equity, depending on the circumstances of the transaction. MCP seeks to invest between $5 million to $30 million in both sponsor and non-sponsor owned companies in most sectors of the economy. With offices in Washington D.C., New York, Texas, Arkansas, and California, MCP seeks to partner with management teams and investment firms nationally. For more information, please visit http://www.mcpsmallbusiness.com.