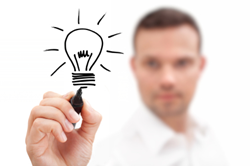 Logo Design Team is our top choice in the Logo Design industry, and we're pleased to give them our highest ranking in 2018.
OVERLAND PARK, Kan. (PRWEB) September 25, 2018
TopConsumerReviews.com recently awarded their top rating to Logo Design Team, a recognized leader among Logo Design companies.
Branding is everything when it comes to succeeding in the business world, and getting a professional-looking, attractive logo should be one of the first things on every new business owner's to-do list. A logo can convey a fun attitude, a serious tone, and everything in between. From advertising to business cards and even stationery, getting a logo right the first time is essential. The best Logo Design services work side-by-side with their clients to select the ideal color scheme, font and image that will make a lasting impression for years to come.
"Over the last 10 years, the 120+ experts at Logo Design Team have designed over a million logos and created more than 200,000 brands", according to Brian Dolezal, of TopConsumerReviews.com. "The company prides itself on fast turnaround times, delivering an initial set of designs in as fast as 2-3 days, which can then be modified as desired. We are particularly impressed with Logo Design Team's packages, several of which include unlimited design changes: evidence of this service's ironclad dedication to create logos that will delight even the most particular clients. Logo Design Team is our top choice in the Logo Design industry, and we're pleased to give them our highest ranking in 2018."
To find out more about Logo Design Team and other Logo Design companies, including reviews and comparison rankings, please visit the Logo Design category of TopConsumerReviews.com at https://www.topconsumerreviews.com/logo-design/.
About Logo Design Team
Originally established as a logo and stationery design firm in 1997, Logo Design Team's success in the industry led to their expansion into websites, caricatures, social media graphics, and more. Each design created by a team of their talented, dedicated professionals is tailored to the customer's needs and seeks to transform dreams and ideas into reality. Their award-winning designs have been featured by CNBC and Red Herring, regularly placing Logo Design Team among the top five companies in the industry worldwide.
About TopConsumerReviews.com
TopConsumerReviews.com is a leading provider of reviews and rankings for thousands of consumer products and services. From Logo Design to Business Phone Systems and Trademark Registration, TopConsumerReviews.com delivers in-depth product evaluations in order to make purchasing decisions easier.