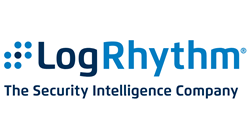 The recognition from Cyber Defense Magazine (CDM) 2020 InfoSec Awards further validates LogRhythm as an InfoSec Innovator and leader in the industry.
BOULDER, Colo. (PRWEB) February 24, 2020
LogRhythm, the company powering the world's enterprise security operations centers (SOCs), is proud to announce that the company has been named a winner in the categories of Best Product for Security Information Event Management (SIEM) and Market Leader for User Behavior Analytics in the Cyber Defense Magazine (CDM) 2020 InfoSec Awards.
The CDM InfoSec Awards recognize startups, early stage, later stage or public companies in the information security cyberdefense space who have a unique and compelling value proposition for their executives, products or services. The LogRhythm NextGen SIEM Platform combines patented machine-based analytics, UEBA, network detection and response (NDR), and security orchestration, automation and response (SOAR) in a single, unified architecture — delivered in the cloud or as an on-premise solutions. The platform strengthens the maturity of security operations, to better align technologies, teams, and processes.
"We're thrilled to be recognized as InfoSec Innovators and leaders in the industry," said Mark Logan, CEO of LogRhythm. "Given the extent of damage that a cyberattack can cause, organizations are seeking solutions that provide both the depth of analytics to recognize an emerging threat, as well as the means to orchestrate response processes to effectively mitigate threats. LogRhythm ensures security teams are prepared for whatever threats may come their way. LogRhythm's full breadth of capabilities have been built in-house, eliminating the need to purchase separate UEBA, SOAR, analytics and log management tools, so security teams are empowered with all the powerful tools they need to be successful — all within a single platform."
This award win, among other industry recognition, further validates LogRhythm's platform as a leader in the information security industry. LogRhythm was recently positioned as a Leader by Gartner, Inc. in the 2020 "Magic Quadrant for Security Information and Event Management" research report for the eighth consecutive year. LogRhythm was also recognized as a 2019 Gartner Peer Insights Customers' Choice for SIEM for the third consecutive time and named also a finalist of the 2020 SC Awards in the category of Best SIEM Solution. Additionally, James Carder, chief security officer and vice president of LogRhythm Labs, received the 2019 APEX award for CISO of the Year from the Colorado Technology Association (CTA).
"LogRhythm embodies three major features the judges look for to become winners: understanding tomorrow's threats, today, providing a cost-effective solution and innovating in unexpected ways that can help stop the next breach," said Pierlugi Paganini, editor-in-chief, Cyber Defense Magazine. "With cybercrime heading into the tens of billions of records stolen and potentially trillions of dollars in damages, we are proud to recognize LogRhythm as an award-winning innovator that offers a new approach to defeat these criminals."
For the full list of CDM's 2020 InfoSec Award winners, visit http://www.cyberdefenseawards.com.
Please join us at RSA Conference 2020 at the Moscone Center in San Francisco on February 24–28 at booth #927.
About LogRhythm
LogRhythm empowers more than 4,000 customers across the globe to measurably mature their security operations program. LogRhythm's award-winning NextGen SIEM Platform delivers comprehensive security analytics; user and entity behavior analytics (UEBA); network detection and response (NDR); and security orchestration, automation, and response (SOAR) within a single, integrated platform for rapid detection, response, and neutralization of threats. Built by security professionals for security professionals, LogRhythm enables security professionals at leading organizations like Cargill, NASA, and XcelEnergy to promote visibility for their cybersecurity program and reduce risk to their organization each and every day. LogRhythm is the only provider to earn the Gartner Peer Insights' Customer Choice for SIEM designation three years in a row. To learn more, please visit http://logrhythm.com/.
About CDM InfoSec Awards
This is Cyber Defense Magazine's eighth year of honoring InfoSec innovators. Our submission requirements are for any startup, early stage, later stage or public companies in the INFORMATION SECURITY (INFOSEC) space who believe they have a unique and compelling value proposition for their product or service. Learn more at http://www.cyberdefenseawards.com
About Cyber Defense Magazine
With over 5 Million monthly readers and growing, and over 17,000 pages of searchable online infosec content, Cyber Defense Magazine and our sister magazine being announced after the show is the premier source of IT Security information. We are managed and published by and for ethical, honest, passionate information security professionals. Our mission is to share cutting-edge knowledge, real-world stories and awards on the best ideas, products and services in the information technology industry. We deliver electronic magazines every month online for free, and special editions exclusively for the RSA Conferences. CDM is a proud member of the Cyber Defense Media Group, a division of Ingersoll Lockwood. Learn more about us at http://www.cyberdefensemagazine.com and visit http://www.cyberdefensetv.com and http://www.cyberdefenseradio.com to see and hear some of the most informative interviews of many of these winning company executives.