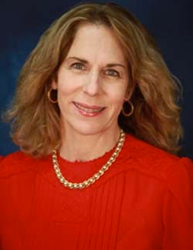 Karen is dedicated to helping injured workers get well and return to work
FAIRFIELD, N.J. (PRWEB) December 31, 2019
Karen Blitz, RN, MS, BSN, CCM, PHN joins Lombardi Associates as Specialty Supervisor in January 2020. She has over 30 years' experience in the workers compensation industry and has worked for a number of insurance companies including Chubb, Liberty and Zurich.
Karen began her career working on a medical-surgical floor as a staff nurse before moving onto Public Health Nursing. She holds a BS in Nursing and a MS in Health Care Administration and is certified as a Case Manager and Public Health Nurse.
In 1984, she worked as a Nurse Consultant at Fireman's Fund where she performed telephonic and field nurse case management, job analyses, and oversight of vocational rehabilitation. She quickly moved into management where she acted as supervisor, manager, and director. She established and oversaw an entire medical case management department of telephonic and field case managers, policies and procedures, quality assurance, auditing processes and medical vendor/cost savings programs such as medical provider networks (MPN), pharmacy benefit management (PBM), early detection/analytics, utilization review (UR), and early intervention (EI)/triage programs. She also was involved in start-up home health agencies for corporations as a Director of Nursing while obtaining Medicare and MediCal (Medicaid) certification.
Karen's expertise involves working as a liaison between injured workers, claims adjusters, medical providers, employers, shareholders and attorneys; she is dedicated to helping injured workers get well and return to work the quickest way possible at the best costs.
About Lombardi Associates
Lombardi Associates is a woman owned business and a national provider of case management, crisis management, vocational rehabilitation and cost management solutions for insurance carriers, third party administrators, attorneys and employers. Lombardi Associates supports the workers' compensation, auto, disability and general liability insurance markets.