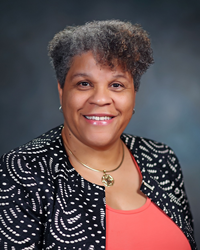 Lona is a recognized industry leader whose decades of work in both the public and private sectors enable her to be a highly effective program manager.
NEW ORLEANS (PRWEB) December 22, 2018
Lona Hankins joined HNTB Corporation as project director in New Orleans, as part of the firm's Gulf Coast District. Hankins is responsible for delivering large-scale, complex infrastructure programs using her extensive industry network; comprehensive understanding of federal agencies including securing funding and associated regulations; program controls and project management.
Hankins has 30 years of industry experience spanning engineering, program management and leading capital improvement projects. In a previous position, she was responsible for executing one of the largest post-Hurricane Katrina recovery programs which included more than 240 projects with a construction value in excess of $2 billion.
While in the private sector, she managed worked between Baton Rouge and New Orleans on design, procurement and installation of numerous business and environmental projects ranging between $25 million and $200 million.
"Lona is a recognized industry leader whose decades of work in both the public and private sectors enable her to be a highly effective program manager," said Gen. John Basilica, Jr., HNTB Gulf Coast District leader and vice president. "Her proven track record, comprehensive knowledge and relationships in the Gulf Coast are invaluable to agencies and municipalities seeking to deliver the region's most complex infrastructure programs."
Prior to joining HNTB, Hankins served as executive director, capital projects for the Recovery School District, a statewide school district managed by the Louisiana Department of Education. Additionally, Hankins has served in engineering and project management roles for British Petroleum and ConocoPhillips, respectively.
Hankins earned a Bachelor of Science in mechanical engineering from Southern University and Agricultural and Mechanical College.
Among HNTB's many signature projects throughout the Gulf Coast, the firm has provided Program Management services for the highly successful New Orleans "Submerged Roads" and "Paths to Progress" programs in the aftermath of hurricanes Katrina/Rita; served as construction engineer and developed a first-ever vertical-lateral lift for the Huey P. Long Bridge widening in New Orleans; served as design engineer for the reconstruction of the U.S. 90 Bridge at Bay St. Louis and is the owner's representative for the Belle Chasse Bridge and Tunnel R eplacement project, Louisiana's first P3 procurement.
About HNTB
HNTB Corporation is an employee-owned infrastructure firm serving public and private owners and contractors. With more than a century of service in the United States, HNTB understands the life cycle of infrastructure and addresses clients' most complex technical, financial and operational challenges. Professionals nationwide deliver a full range of infrastructure-related services, including award-winning planning, design, program management and construction management. For more information, visit http://www.hntb.com.