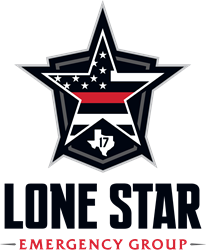 "We're excited to be able to offer and service a premier ambulance line like Osage. It speaks to the quality of our team members who work hard every day to take care of first responders and their emergency vehicles." — Brad Fullington, CEO of Lone Star Emergency Group
HOUSTON (PRWEB) February 10, 2021
Lone Star Emergency Group is honored to announce that it is now the exclusive dealer for Osage Ambulances for the state of Texas.
With the most quality built and universal lineup of ambulances, on the market today, Osage delivers small-, medium- and heavy-duty ambulances with value-packed features and the trusted backing of Lone Star Emergency Group.
Through this partnership, Lone Star Emergency Group will be the sole provider of sales, service, and parts for Osage Ambulances across Texas.
Lead by CEO Brad Fullington, Lone Star Emergency Group offers a full line of Ferrara Fire Apparatus, E-One Fire Apparatus, as well as Osage Ambulance. The company also carries a complete inventory of parts and highly trained emergency vehicle technicians. Additionally, Lone Star Emergency Group provides state of the art service via their roadside technical service division and service centers in Houston, Dallas, and Austin.
When asked why Lone Star decided on partnering with Osage Ambulances, Lone Star's CEO, Brad Fullington remarked, "Osage builds custom ambulances for the customer and not for Wall Street. When a customers unit leaves the Osage Factory it is 100% built to specification and to the customers satisfaction. It does not leave because it's the end of the month or quarter to meet corporate initiatives. Osage's focus is on quality craftsmanship and treating people the way they want to be treated. It was very refreshing to learn during our due diligence process that the average tenure of Osage's workforce is 21 years. To me, that shows they know how to treat people and their staff is well experienced in building ambulances".
For more information about Osage, visit http://www.osageambulances.com
For more information about Lone Star Emergency group, visit http://www.LoneStarEG.com.