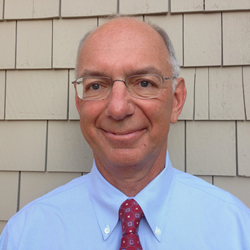 "Lelek's sales professionalism and his approach were some of the best lessons," The Outdoor GreatRoom's Vice President of Sales Steve Shimek said. "His steady demeanor and ability to take care of customers set an example for everyone and led to many loyal customers."
MINNEAPOLIS (PRWEB) January 10, 2019
The Outdoor GreatRoom Company™ announces the retirement of New England Sales Representative Ted Lelek after almost 40 years in the industry.
Lelek and his wife Patty joined the Heat-N-Glo® sales team in 1980. At that time Lelek also worked part-time for a chemical company, but Lelek soon discovered his talents and expertise in the fireplace industry. The sales duo started with the New England region producing less than $250,000 in sales and built it to a $4 million sales territory.
"Lelek's sales professionalism and his approach were some of the best lessons," The Outdoor GreatRoom's Vice President of Sales Steve Shimek said. "His steady demeanor and ability to take care of customers set an example for everyone and led to many loyal customers."
In 2003 Dan Shimek launched Fire Stone™, now The Outdoor GreatRoom Company™, and quickly sought Lelek as one of the first sales representatives. Lelek had little difficulties transitioning from selling fireplace inserts to outdoor gas fire pits as he grew the New England territory from $50,000 to $400,000 in sales.
"Ted Lelek can speak the language of the northeast and relate to many different types of customers," The Outdoor GreatRoom's Director of Sales Joey Shimek said. "I learned a lot from him and how to relate to each unique customer."
Lelek retires from the industry in order to spend more time vacationing with his wife and relaxing with family.
ABOUT THE OUTDOOR GREATROOM COMPANY
The Outdoor GreatRoom Company™ manufactures innovative, upscale products with design appeal for indoor and outdoor living spaces. Products include gas fire pits and gas fire tables, pergolas, outdoor kitchen islands, outdoor gas fireplaces, indoor electric fireplaces, outdoor patio furniture, custom, and commercial-grade products. Visit http://www.outdoorrooms.com for more information.
Did you have the opportunity to meet and work with Ted Lelek? Follow The Outdoor GreatRoom Company and share your stories about Ted: https://www.facebook.com/OutdoorGreatrooms.