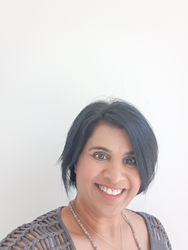 Coaching Extraordinary leaders & Entrepreneurs to Create Impact and Achieve Exponential Growth
DUBAI (PRWEB) March 23, 2020
Longstanding corporate human resources expert and leader Surinder Kullar has announced that she is establishing a personal development and business coaching firm. Ms. Kullar has distinguished herself through 20 years of successful experience as a top human resources (HR) professional, most recently serving as a Strategic HR Business Partner for a UAE based Oil & Gas Services firm.
Ms. Kullar's HR career is highlighted by significant international and Middle East experience reporting to CEOs' and other top executives, and leading HR teams within complex multi-billion-dollar businesses, joint ventures, start-ups, and mature operating environments involving mergers and acquisitions. She has also worked in a diverse range of industries -- including banking and finance, professional services, insurance, oil and gas, and construction.
Her business will have three primary focal areas:
1. Coaching – Involving coaching extraordinary leaders and entrepreneurs to create impact and achieve exponential growth
2. Soul Leadership – Generating awareness in leaders to "lead with authenticity"
3. Unifying Leadership– Inspiring future generations to step into their power and purpose by embracing the need for unifying leadership for personal and organizational growth
Rather than a one-size-fits-all business and personal coaching service, Ms. Kullar's firm will offer services tailored for each individual's unique requirements and goals. Here are her three service areas with greater detail on what will be provided in each area:
Coaching:
One-to-One Deep Coaching Service (Six-12 months)
Over a period of 6-12 months, she will support individuals to overcome their biggest blocks and reveal their blind spots, so they can reach optimum levels within their business and personal lives. She will use the power of the mind to bring the shifts needed, as well as focusing on expanding individuals energetically in order that they hold more energy, confidence and create impact that not only empowers them but fulfills their souls.
Deep-Dive Intensive Service (Three months)
In this intensive three-month, one-to-one coaching service, she will support individuals to bring clarity to their visions, identify blocks that are holding them back, deep dive into their mindsets and will hold them accountable for the actions they need to take to propel them forward.
Soul Leadership:
These services will, among other things, help leaders to:

Awaken and magnify your soul leadership mindset and elevate to success
Become an extraordinary storyteller, and inspire a compelling vision that not only influences but convinces others of your shared sense of purpose
Increase sales/revenues by shifting paradigms and using your higher mental faculties to reach new heights
Discover your leadership identity and lead with your authentic power
Be a relationship builder by unlocking your inner power and cultivating and empowering your teams to unleash potential
Unifying Leadership:
These services will, among other things, help graduates and a future generation of leaders to:
Step into the field of infinite potential and activate their authentic power and create a life of limitless possibilities
Identify their visions and learn how to use the power of the mind to bring this into their reality
Understand what resistances exist and how to eliminate these for success.
Have awareness of how to step into prosperous careers that are aligned to their purpose
Learn techniques on how to build long lasting relationships and how to integrate these across all levels within an organisation or business relationships
Surinder Kullar's Vision:
"My vision is to create an awareness in individuals and organisations alike on leading with authenticity, creating powerful relationships that not only grow their businesses exponentially, but increase employee engagement levels. I also aim to help individuals to access their dreams and let go of what is holding them back, so they can understand and harness their emotions to create the lives they want."
For further details, please refer to http://www.surinderkullar.com