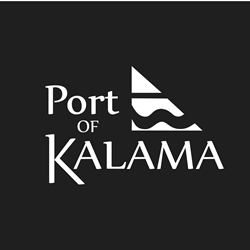 The port exists to induce capital investment in an environmentally responsible manner to create jobs and to enhance public recreational opportunities.
KALAMA, Wash. (PRWEB) August 31, 2018
Port of Kalama today bids a warm farewell to its longest serving employee, deputy auditor Linda Durgeloh Williams. Williams, who has worked at the Port for 45 years, started as a relief secretary in 1973 and worked her way up to deputy auditor where she managed payroll, accounts payable and receivables and employee benefits among other duties related to marine terminal operations.
Williams' role and responsibilities will be split up among the current financial services and marine terminal operations teams at the Port.
"I changed my plans to pursue teaching when I was offered an incredible opportunity to stay in my home town of Kalama working for the Port—then a team of one manager and two part-time employees," says Williams. "The changes we've seen here at the Port have been incredible—adding recreational value and distinction and economic vitality to the entire community. I have been so honored to be a part of the growth and change here."
Williams has witnessed some big moments during her tenure. She saw the raising of the Totem Pole in 1974, the development of the North Port from a cow pasture into an industrial park, a dock and corporate headquarters for Steelscape. She has seen the Oak Street overpass constructed and the installment of pedestrian and bike pathways throughout the Port. Most impressively, she has witnessed the Port's expansion from one to three operating docks and a roster that includes 18 full-time employees. A highlight that stands out for Linda is her ride on a navy ship from Astoria to the Portland Rose Festival.
"The commission cannot thank Linda enough for dedicating her career to the Port—she has been indispensable to the organization in so many ways and has grown incredibly during her tenure," said Alan Basso, Port of Kalama Commissioner. "Linda has managed so many aspects of the financial services department and taken on new roles as needed—from marine terminal operations to hiring longshoremen! She will be missed incredibly."
About Port of Kalama – Where rail and water meet
The Port of Kalama is located in Southwest Washington on the Columbia River and immediately off of Interstate Highway 5. The port exists to induce capital investment in an environmentally responsible manner to create jobs and to enhance public recreational opportunities. Port of Kalama's industrial area includes five miles of riverfront property adjacent to the 43' federally-maintained deep draft navigation channel of the Columbia River. The Port is served by the Burlington Northern/Santa Fe and Union Pacific railroads. There are over 30 businesses located at the Port of Kalama, employing over 1,000 people. Port of Kalama offers all the superior facilities businesses need to thrive, and an unsurpassed quality of life. The port offers shovel ready sites, a new Industrial Park, state of the art Marine Terminals and transportation accessibility to rail and highway all just a 30-minute drive to the Portland International Airport. Port of Kalama also offers high-bandwidth communications, with dual access fiber-optic service to Seattle and Portland. Properties currently available at the port for businesses wishing to expand and thrive: Visit http://portofkalama.com/available-properties/.
Contact: Liz Newman, marketing manager, Port of Kalama, 360-673-2379 or Claudia Johnson, PR, 503-799-2220.