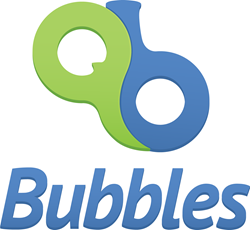 Hampshire, UK (PRWEB UK) 9 April 2014
The partnership allows Faab Multi Channel retail clients to list their products free of any listing fees on Lookupbubbles.com – the UK's fastest growing marketplace and home to its dynamic virtual personal shopper service.
The collaboration was formed after CEO's of both companies met at The Spring Fair International in Birmingham in February 2014.
Speaking about the alliance, Julian Fisher CEO of Bubbles, "Our alliance with FAAB Multi Channel has been one of the fastest and easiest integrations. Testimony to both companies technical abilities and our strong desire to offer retailers a better deal."
Akhtar Kasla, CEO "Faab has chosen to integrate with LookUpBubbles.com to provide its retail merchants a wider reach and unique customer proposition that Bubble has to offer. Faab is also offering its solution including support and help with integration for Bubbles merchants for free."
Faab will join a long list of ecommerce companies who have integrated with Bubbles, delivering a multi-channel platform for their clients and an opportunity to optimise sales across multiple markets.
The shopping service provided by LookupBubbles.com has been labelled 'ingenious' since it shops both with and for the customer, hunting down the best products at the best prices, not merely once but continuously. Looking at how consumers shop online its typically achieved with a moment here and a moment there, going online for a few minutes at a time, basically dipping in and out. This fleeting style of search has evolved since it can take only seconds to visit a store. However, the ease to get online hasn't made finding the right product easier, as researching the right product still takes time, effort and some patience.
Bubbles works like a Personal Shopper in the background constantly searching, hunting through thousands of shops and millions of products, uncovering the deals consumers want to spend time checking out.
Essentially Bubbles does the hard and tedious work, putting in the hours and hours of searching, allowing the shopper to carry on with other tasks. Only the best products meeting all of the requirements are presented.
About Lookupbubbles.com
LookUpBubbles.com is the award winning virtual personal shopper service that helps people buy better. Hunting through millions of products and deals Bubbles constantly searches, 24/7, on behalf of the consumer until the best price & product is found.
About FAAB
The Faab Multi Channel System (MCS) is a unique eCommerce SaaS system allowing merchants to manage multiple marketplaces simultaneously with their Social Media Marketing. Offering a "dumbproof" system that is so simple FAAB state that retailers can master its software straight away and without the need for any prior experience or extensive training.