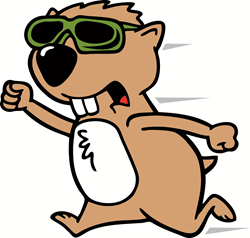 The 2014 drought is making property owners crazy while wildlife is seeking food and water on their landscaping.
Los Angeles, CA (PRWEB) July 15, 2014
Home owners are struggling with gopher control in Los Angeles County and 2014 drought is adding to problem. Minimal rainfall this past winter is causing the vegetation in wilderness areas to dry up and be more scarce forcing animals to find better food sources.
Gopher control in Los Angeles is not a new pest problem but with little food available outside of irrigated areas the gophers are moving in. Homeowners and business complexes water their grass and vegetation which is the food source for gophers. As the food in their natural areas becomes less abundant and desirable they search for more favorable habitats.
Gophers eat grass and various plants and bushes. Their water comes from these plants since they live almost 100% underground. Vegetation with more water in it is more desirable to the gopher so they tend to seek out well irrigated areas when the land becomes dry. Irrigated lawns and planters area gopher haven in the dry summer.
The most efficient way to control gophers is through trapping. Poisons available to even the professionals are not the same as they were even a few years ago. The days of using poison to get good gopher control are in the past. Some of the more innovative companies have come up with alternative methods for gopher extermination.
To find a good gopher exterminator in Los Angeles, California takes knowing the right questions to ask when hiring them. If the company is going to use poison bait be leery of your pet and other wildlife as they can be poisoned by this same bait. Ask what their guarantee is. Anything less than 30 days is not acceptable and 60 days is recommended.
One quality company that services Los Angeles gopher removal and extermination is Rodent Guys Pest Control. They use trapping and carbon monoxide gas which are both pet friendly and effective. Rodent Guys offers a 60-day guarantee for their gopher removal service and call backs are no charge for those two months.
For more information about Rodent Guys please visit http://losangelesgopher.com or http://www.rodentguys.com or call them direct at 909-599-4711.