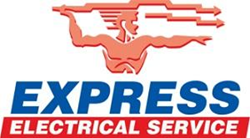 The new location will allow us to more effectively dispatch our electricians more efficiently, which will help save our customers money
Los Angeles, CA (PRWEB) June 28, 2015
Los Angeles electricians at Express Electrical Service have been successfully serving customers in the L.A. area for over 25 years. Now they are moving to a new location to better serve their customers. The move will be complete by August 01, 2015. "The new location will allow us to more effectively dispatch our electricians more efficiently, which will help save our customers money," says Mario of Express Electrical Service serving Los Angeles County and surrounding areas. "We are excited about the move because it will help us run our business more effectively which will help us satisfy our customers with even better service."
L.A. is a busy place and service companies have to pay careful attention to where they are located to handle logistics efficiently. With many freeways, highways and interstates electricians in Los Angeles can find simple tasks like getting from one job to another very challenging. "Getting our technicians from one house to the next quickly is one of our biggest challenges. We have a lot service trucks so planning properly has a significant impact on our business. This new location is excellent for our trucks on the road quickly and it provides a central hub for when the trucks need to be restocked," says Mario.
Express Electrical Service covers a very broad geography including the City of Los Angeles and several surrounding counties including Los Angeles County, Orange County, San Bernardino County, Ventura County and Riverside County. They keep trucks located throughout the region so they can get to customers quickly. The only time the trucks need to return to the home base is when they need to be resupplied. "We have a lot of trucks and we keep them spread out so our technicians can get to anywhere in our service area within an hour in most cases," says Mario. Express provides a 60 minute response time guarantee.
As experienced Long Beach electricians the technicians at Express understand the challenges people in an older community face. A lot of the calls they get from Long Beach include flickering lights and unusual or random power outages. With the 60 minute response guarantee, people can feel confident when they call Express Electrical Service according to Mario. "We can get an experienced electrical technician onsite quickly so we can start trouble shooting the problem. Our goal is to not leave until the home is safe for the family."
The Long Beach electricians from Express will arrive in a uniform and they will be driving a company vehicle that is easily recognized. "We do this so our customers can feel secure when they are letting a stranger into their home," says Mario. The technicians at Express Electrical Service are also background checked and drug screened in addition to receiving the highest quality training in the industry. As a Nexstar Member they hold themselves to a higher standard than other service companies in the industry.
Express recently announced new coupons for people hiring an electrician in Thousand Oaks. New customers can receive $25 off any service. Some of the most common services performed by Express in Thousand Oaks are panel upgrades. An electrical panel upgrade is needed when an older home's original power output is being exceeded by the power requirements of newer technology. "Over the years people have been adding more appliances, more devices, more air conditioning units, etc. and all of these things use more and more electrical resources," says Mario. The bottom line is that eventually the electrical panel will need to be upgraded to support the growing demand of power in the home.
To learn more about the Simi Valley electricians at Express Electrical Service please visit their website. People can also read their online reviews. They have many customers who have shared their positive electrician reviews on trusted consumer review sites like Yelp, Google and Angie's List. Customers are also encouraged to watch their informative online videos. To take advantage of the 60 minute guaranteed response time and to schedule immediate service please call (323) 302-8927 to speak with an actual company employee, not an answering service. They can dispatch a highly trained and friendly Los Angeles electrician.
Express Electrical Service
1017 Goodrich Blvd
Los Angeles, CA 90022
(323) 302-8927