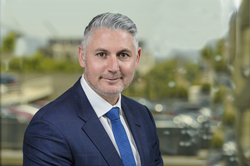 LOS ANGELES (PRWEB) May 02, 2019
Gas prices in Los Angeles County are hitting highs not seen by the county since 2015. According to the AAA and Oil Price Information Service, the average price rose to $4.125/gallon, which is an increase of about 4.7 cents in just over a week. But even more alarming is that this increase marks a 48 cent increase in just the last month.
Nicki Zvik, Founder of Green Solar Technologies, a solar company based in Los Angeles, CA, suggests a solution to the recent rise in prices, stating, "It's truly unfortunate to see gas prices in Los Angeles rising so rapidly, and the impact is always felt most by those who can least afford it. This is just another example of the volatility of fossil fuels. And another endorsement for solar energy, whose costs have a long history of moving consistently in one direction—down."
Solar is the only energy source that has the ability to cost absolutely nothing over time, making it financially the most attractive alternative to traditional energy sources. After the savings from greatly reduced electricity bills pays for the initial investment of the solar energy system, solar energy generation is completely free and can lower electricity bills to virtually zero, depending on the efficiency of the system.
Nicki Zvik adds, "We've been given the gift of the sun, and we should capitalize on it to the fullest. Oil and gas prices will never be as inexpensive as solar, and by the looks of it, the gap in price between solar and fossil fuels will continue to widen as the cost of installing solar continuously decreases and fossil fuel prices continue to rise."
It's also important to remember that, unlike the sun, fossil fuels are a finite resource. Continued exploitation of fossil fuels will diminish reserves, and the law of supply and demand will result in ever-increasing prices. Solar energy, as we know, is infinite—as long as the the sun shines in the sky its rays can be harnessed, and at continually reduced cost.
Solar technology continues to progress, and the average cost of a solar system continues to drop accordingly. Additionally, increasingly efficient systems are producing more electricity and yielding results at lower sunlight thresholds. A desired effect of this is that those who invest in solar energy systems with proper battery storage are coming closer to operating "off the grid" with no need to draw electricity from their local utility.
"It's time that California residents seriously consider the benefits of solar energy. With the abundance of sunlight in the state, particularly in southern locals like Los Angeles, there are few places that are more ideal for solar investment," Zvik reflects, "California has been a leader in the green energy movement, yet many Californians continue to pay inappropriately high prices to power their homes. It's time to break away from costly, traditional forms energy and embrace solar. It's a solid choice for the pocketbook and for the environment."
Nicki Zvik is the founder of Green Solar Technologies and real estate investment company, Spectrum Properties LLC.