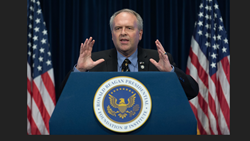 "I became aware that veterans need the most help to heal physically and emotionally, and I was gripped by a determination to do something for them." Valerie Heath, Founder
LOS ANGELES (PRWEB) October 01, 2018
U.S. Military Veterans face constant battles with post traumatic stress disorder (PTSD), anxiety, depression and related mental illnesses – with suicide all too often putting an end to these difficult daily struggles.
Thanks to Los Angeles-based nonprofit 501(c)(3) Heaven and Earth Oasis (HEO), these struggling veterans in Southern California can now benefit from a safe and peaceful healing space staffed by certified, licensed healing professionals offering an array of professional holistic treatments – at no cost to them. Founded in 2010 by certified holistic/alternative therapy specialist Valerie Heath, the organization has achieved remarkable success in restoring energy and assisting in recovery from trauma-related issues via several "alternative treatment" options and avenues – all delivered via customized treatments from top professionals in a safe, holistic healing space.
"I worked with military and veteran groups for 20 years," said Heath. "I became aware that veterans need the most help to heal physically and emotionally, and I was gripped by a determination to do something for them."
These alternative healing methods are also recognized and used by the Veterans Administration Hospital (VA) as a protocol for treating number health issues – but there is currently a wait to receive treatment at the VA, due to the large number of American military veterans returning from various global war zones with physical, mental and emotional illnesses.
The success experienced by HEO is thus especially vital today. And it could not have happened – nor continue to occur – without the assistance provided by volunteer donations and fundraisers. To this end, HEO is proud to announce its upcoming 6th annual gala fundraising luncheon, entitled "Veterans Thrive," set to unfold on Saturday, November 3, 2018, at renowned Los Angeles restaurant Maggiano's Litte Italy At The Grove, from 11:30 a.m. to 4:00 p.m.
The fundraiser luncheon will be headlined by keynote speaker Don Brown, a former U.S. Navy JAG Officer and national best-selling author of books of military fiction and nonfiction. Brown's works have been published by major publishers including Zondervan, Harper Collins, Rowman & Littlefield and Regnery. Two of Don's novels, "Treason" and "Malacca Conspiracy," reached No. 1 on Amazon's global fiction bestseller list, and his 2017 work, "The Last Fighter Pilot: The Story of the Final Combat Mission of World War II," achieved bestseller status in the U.S.
"Veterans Thrive" will also feature red carpet arrivals by Spiritual Teacher and Author Marianne Williamson, Actor Mathew St. Patrick, Producer/Actress Hanna Griffiths, and many more. In addition, there will be a silent auction, holistic healing treatments for attendees, and exceptional product booths.
Tickets for "Veterans Thrive" will be available for purchase for $200 at the door, with a table of 10 also available for $1,500 per table. Sponsor packages are also available for $1,000, $10,000, and $20,000 per sponsor, and additional donations are always accepted.
FOR MORE INFORMATION AND TO PURCHASE TICKETS OR DONATE:
http://heavenandearthoasis.org/11-03-2018-thrive-fundraiser/
Heaven and Earth Oasis provide a complete array of customized holistic healing treatments by certified therapists free of charge to US Veterans and Active Military to help with their recovery.