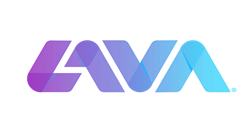 LAVA's technology will allow us to create more customized experiences at SoFi Stadium, across Southern California, and across the world. —Skarpi Hedinsson, Los Angeles Rams CTO
SAN FRANCISCO (PRWEB) January 11, 2023
The Los Angeles Rams and LAVA are partnering to power real-time fan engagement for fans around the globe, including at SoFi Stadium in Inglewood, California. Powered by its unique real-time AI data activation technology, LAVA will enable the Rams to engage, influence, and delight fans 'in the moment' — in-person or in-digital.
The Rams will integrate LAVA into their fan engagement through sponsorship activations, event operations, and premium service. Leveraging SoFi Stadium's WiFi-6 network, LAVA and the Rams will upgrade the digital fabric that underpins how the team engages with fans on gamedays, including through real-time fan engagement.
"We are pleased to team with LAVA to bring our fans closer to the team," said Skarpi Hedinsson, Los Angeles Rams CTO. "LAVA's technology will allow us to create more customized experiences at SoFi Stadium, across Southern California, and across the world."
"The Rams have an amazing opportunity to use real-time data to unlock innovative fan experiences for fans around the world, in-person and in-digital, matching the incredible physical experience of being at a Rams game," said Wen Miao, LAVA's chief executive officer. "The LAVA team is thrilled to collaborate with the Rams to create personalized, differentiated fan experiences that are punctuated with moments that really matter."
The multi-year agreement signed with the Los Angeles Rams includes LAVA's Realtime Data Experience™ platform, which defines a new standard in premium service and brand engagement experiences. By integrating every customer system in real time, LAVA will help the Rams create unparalleled experiences orchestrated across membership, ticketing, sponsorship, and premium service business functions.
The initial phase of the deployment occurred over the last three home games of the season, as the real-time data pipelines during Rams games at SoFi Stadium were integrated into the LAVA platform. With this, the Rams are now able to leverage LAVA to create a seamless experience for fans attending events year-round—including games at SoFi Stadium and training camp—and thereby alert for fan arrivals and milestones, enable surprise-and-delight moments and membership incentives, and create innovative sponsor activations.
ABOUT LOS ANGELES RAMS
The Los Angeles Rams—Los Angeles' original professional sports team and Super Bowl LVI Champions—stand as one of the oldest franchises in the National Football League. Since its founding in 1937, the team has garnered four World Championships and sent 30 of its members to the Pro Football Hall of Fame. As a professional sports team, the organization is committed to being a valuable civic partner and serving the greater Los Angeles area 365 days a year. The Rams play their home games at SoFi Stadium, which is located at Hollywood Park, a 298-acre sports and entertainment destination being developed by Los Angeles Rams Owner/Chairman E. Stanley Kroenke in Inglewood, California.
ABOUT LAVA
LAVA is a next-generation real-time data experience platform for brand engagement. Its deep integration capabilities and business-user friendly no-code configuration technology turn real-time enterprise data into actionable insights using RealtimeAI™ and empowers businesses to create moments that matter for their fans. By connecting world-class brands with their customers 'in the moment,' LAVA helps sports, entertainment, gaming, hospitality, and retail companies create personalized experiences that enhance fan engagement, deepen brand loyalty, and generate incremental spend. For more information, visit lava.ai.