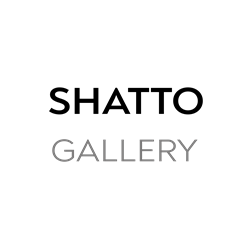 LOS ANGELES (PRWEB) October 08, 2019
Shatto Gallery, Los Angeles' newest art hot-spot, prepares for the grand opening of the 'Landscapes: East meets West' exhibition on October 18, 2019. This international photography showcase takes viewers on a scenic journey around the world.
Curators Andrey Martynov, Lorenzo Uccellini, and Yujin Iris Jeong invite visitors to experience the world through the lens of international artists who capture the distinctive shapes, forms, and colors of landscapes, to express their unique stories, perspectives, passions, emotions, and photographic techniques.
'Landscapes: East meets West' art exhibit features stunning landscape photography by 33 artists from 9 different countries. International, and world-renown artists include Frank Dituri (USA), Elio Ciol (Italy), Alessandro Rossini (Italy), Tokihiro Sato (Japan), Katsuhito Nakazato (Japan), Everett Kennedy Brown (Japan), Eduard Leven (Russia), Andrey Chegin (Russia), Cato Lein (Sweden), Lee Myong Ho (Korea), Fabio Miguel Roque (Portugal), and more.
Join the Los Angeles art community, cultural institutions, and international embassies, view unique vistas around the world, and celebrate culture, diversity, and art.
More About Shatto Gallery:
Shatto Gallery, founded by Sue Park in 2019, is located in Central Los Angeles just south of Hollywood and west of Downtown. The gallery is dedicated to displaying great and innovative works of established and emerging artists around the world, embracing diverse artists' perspectives and practices from painting, sculpture, photography, to digital art.
Past exhibits include Shatto Gallery's inaugural exposition of Sue Park photography in June 2019, celebrating the grand opening of the newest art destination in Los Angeles. And, the 'Waveform' in September 2019, where artists explored innovative storytelling through emerging technology. Curated by CultureHub Los Angeles, this exhibition showcased four time-based installations exploring human perceptions of light and sound.
Shatto Gallery features a year-round program of exhibitions and special projects in an intimate environment. With nearly 3,000 square feet of exhibition space, the gallery also provides a venue for workshops, talks, and community events in support of LA's burgeoning art scene.
Shatto Gallery | 3130 Wilshire Blvd #104, Los Angeles, CA