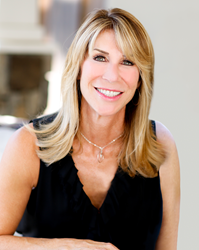 I expect the unexpected and have resources to help. I make sure there's no reason to feel overwhelmed.
LOS GATOS, Calif. (PRWEB) July 02, 2019
As one of Silicon Valley's premier residential real estate brokers, Julie Wyss serves primarily on the seller's side of the transaction. With 86 sides and over $100,000,000 in sales in 2018 alone, Julie has mastered the art and science of high-volume selling.
Julie attributes her success to the systems she's built over her robust decade-plus long career. By automating processes and drilling down to each project's component parts, she's able to pinpoint the precise details of each transaction, develop a plan, and assign tasks to her specialized network of local pros who make sure every predictable scenario is controlled. "I expect the unexpected and have resources to help," she says. "I make sure there's no reason to feel overwhelmed."
Clients can expect full-service concierge service from Julie and her team. At the walk-through, she uses her deep knowledge of Silicon Valley's real estate market to point out which aspects of the home will help or hurt the sale. She offers recommendations for clean-ups, repairs, and even full or partial remodels if she thinks the client's investment in upgrades will be repaid with a higher selling price.
Things move fast with Julie, who leads a network of professional service providers she calls "really great people with a proven track record of great results." They're adept at quick turnarounds, and they have to be because she closes on a million dollar house roughly every four days.
Though clients needn't lift a finger, Julie stays in contact with weekly phone calls. These updates keep clients in the loop on important details of the transaction, but she's always available between updates, often responding in mere seconds to texts, phone calls, and emails.
Julie recently made the move to Compass, which she says has been amazing. "I feel like I've been promoted to pure luxury!"
Of conflicting state-of-the-market news reports, Julie says, "The market is definitely cooling. Inventory is very high compared to recent years, and prices have come down a bit while days on market have increased. Sellers are not as happy, and many feel they missed the market."
Julie advises Bay Area buyers and sellers to adjust their expectations toward a more neutral market which, in Silicon Valley, is still among the priciest in the world.
To contact Julie, call 408.687.2026. http://www.juliewyss.com
About Julie Wyss:
Julie offers full-service residential real estate services to buyers and sellers around the San Francisco Bay Area. She has been recognized nationally in the Wall Street Journal as one of the elite top 1,000 agents in the country and consistently ranks in the top 100 Bay Area agents by the Bay Area Leading 100. Learn more at juliewyss.com. BRE# 01350871.
About Compass:
By combining the solutions-driven mindset of a startup and the sophistication of a luxury brand, we're building the operating system for real estate. We empower agents from start to finish by developing innovative digital tools and customized marketing strategies. Why? Because we know that when agents can spend more time building relationships with clients, everyone wins.