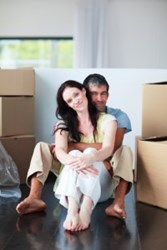 (PRWEB) August 23, 2013
Melrose Moving Company has released a blog offering tips on how to properly pack and move a kitchen in Culver City.
The kitchen is one of the most difficult rooms in a house to pack. A kitchen contains heavy furniture, expensive appliances and fragile items which makes packing more difficult than usual. Careful planning is necessary as well as gathering the right moving supplies. Packing a kitchen can take a lot of time, so patience is very important.
Heavy furniture and appliances are difficult to move and pack. More than one person is required for this task. People should use solid and reinforced boxes. The interior of the containers should be filled with peanuts foam in order to avoid bumps and shaking during transportation.
The boxes should be labeled with what they contain inside. This will prevent any items getting lost or mismatched. When unpacking, some items, like cooking pots and crockery, will be necessary in the new house. People should make sure that the box containing such essential items is accessible.
"Movers in Culver City provide excellent moving and packing services for both residential and business relocation! Clients from Culver City will be treated with the utmost professionalism and will enjoy a fast moving without incidents!" said Russell Rabichev, Marketing Director for Melrose Moving.
Melrose Moving Company is a Los Angeles-based residential and commercial moving company. Originally established in 1999, and has been so popular that the owner started various other moving companies, such as 1 Los Angeles Movers, Movers Los Angeles, and Los Angeles Commercial Movers, all of which are operated by Melrose Moving. The moving company is licensed by the Public Utility Commission (PUC), and has an A rating with the Better Business Bureau (BBB). Melrose Moving accepts cash, checks, credit cards, and Paypal.
For more information, click on http://culvercitymovingcompany.com/. Call now: 1.800.431.3920.