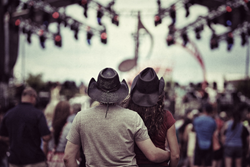 A memorable Valentine's Day can only be Made in Tennessee.
Nashville, Tenn. (PRWEB) February 04, 2015
Love is in the Tennessee air. Scrambling for ideas? Tennessee has it covered from music in all parts of the state to adventure in its beautiful state parks to savory, local food. A memorable Valentine's Day can only be Made in Tennessee.
Music Lovers
Tennessee is the global music destination of choice. Choose wisely and make some of the state's best music events a Valentine's Day destination.
Music City Roots is a two-hour radio show that showcases the best Americana, roots, bluegrass, folk, and country music through legends and upcoming artists 7-9 p.m. CST Wednesday nights at The Factory at Franklin in Franklin, Tenn. Hosted by Jim Lauderdale, the show serves to remember the traditions and celebrate the changes in music produced and played in Middle Tennessee.
A romantic night at the symphony can be found with The Jackson Symphony. In its 53rd season, the Jackson Symphony serves to keep the classics alive through musically well-rounded performances. Travel back in time to when the Rat Pack ruled with the Big Band styling of Jeremy Davis and Clay Johnson, the Equinox Orchestra and The Jackson Symphony perform 7:30 p.m. Feb. 14 at the Carl Perkins Civic Center.
Obsessive jealousy, passion, and sensuality culminate in Knoxville Opera's rendition of "Carmen" 8 p.m. Feb. 13 and 2:30 p.m. Feb. 15 at The Magnificent Tennessee Theatre. Carmen, a gypsy, seduces a soldier only to trap him into a life of crime. His jealousy toward the femme fatale ends in brutality and heartbreak. One of America's leading Carmens, Audrey Babcock stars alongside Zulimar López-Hernández.
Culinary Couples
Tennessee is famous for music but it's also a burgeoning culinary state. After all, the way to anyone's heart is through their stomach.
Spend Valentine's Day at The Troutdale in Bristol, Tenn. Located in a restored 1850 Victorian house, the restaurant merges modernity with antique charm. Choose the filet mignon that's stuffed with prosciutto and goat cheese, smothered with a mushroom Madeira sauce, and served with whipped potatoes on the side. Share the seasonal chocolate dessert or cream brulee.
Celebrity chef Maneet Chauhan has brought her skills and delicious Indian fare in the form of her new restaurant Chauhan Ale & Masala House to Nashville. The Food Network's Chopped chef fell in love with Music City and decided to open up a fusion restaurant, pairing Indian cuisine with Southern comfort foods. Try Chauhan's nod to Tennessee with her "meat-and-three" or Hot Chicken Pako-Ras, her take on the Nashville signature dish. End the culinary trip around the world with the Love is Blind dessert shots.
Get homegrown, fresh ingredients at The Elegant Farmer in Memphis as the menu changes daily as well as seasonally based on ingredient availability. Rustic appeal with Tennessee-grown ingredients makes this restaurant high on the list. Try the Rose Creek Farms chicken, a slow-roasted leg quarter with the vegetable of the day and glazed with a Chimchurri sauce.
Adventurous Amor
A healthy heart is a happy one, and what better way to stay in shape and strengthen relationships than with a weekend surrounded by nature.
Spend an overnight stay or romantic weekend hiking, biking, horseback riding, and much more at Tennessee State Park inns at Fall Creek Falls State Park, Henry Horton State Park, Montgomery Bell State Park, Natchez Trace State Park, Paris Landing State Park, Pickwick Landing State Park. Some reservations even include a Valentine's dinner for two and other amenities to make Valentine's weekend special.
A romantic dinner package for two for $14.95 to $29 4 p.m. until closing Feb. 14 is also offered at many of the state park restaurants located at the Cumberland Mountain State Park, David Crockett State Park in Lawrenceburg, Fall Creek Falls State Park, Henry Horton State Park, Montgomery Bell State Park, Natchez Trace State Park, Paris Landing State Park, and Pickwick Landing State Park.
# # #
Explore more romantic places in Tennessee at tnvacation.com and join other Tennessee travelers by following "TNVacation" on Facebook, Twitter, Pinterest, Instagram and YouTube.