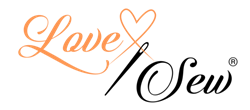 The two most important parts of cleaning any machine are unplugging it and referencing its manual, so you can safely navigate to the specific crannies that need attention.
LOS ANGELES (PRWEB) May 12, 2021
The sewing experts at Love Sew have recently released an online informational guide regarding how to properly care for your sewing machine and grant it longevity. No maintenance regimen is the same for all machines, so it is important to evaluate how frequently you use it, if you're using heavy fabrics, and of course what machine you actually own. The telltale signs that your sewing machine needs maintenance are squeaking, clinging to fabric, or visible build up; if you note any of that in your machine then it's time to spruce it up.
The two most important parts of cleaning any machine are unplugging it and referencing its manual, so you can safely navigate to the specific crannies that need attention. This will require removing parks like the needle plate and bobbin to get beneath them, and it can be best to clean these areas one at a time so as not to confuse yourself about what part goes where or how to attach it. With that accomplished you should arm yourself with a set of sturdy nylon brushes and a pair of tweezers, which can help brush away excess lint and fibers that are lagging your machine. Importantly, Love Sew advises against blowing the fibers away with your mouth or compressed air, as this can push the lint deeper into the machine and also expose the inner workings to moisture and cause them to rust.
With your machine cleaned, it next will need to be oiled so that it can run smoothly, if it needs this at all. It should be noted that many modern machines don't actually need to be oiled, but if yours does then it's important to consult with its manual to ensure you get the correct type of oil. The oil itself is applied between multiple moving parts, so that when a tiny bit is applied to them it can then be worked into the metal by cranking the wheel back and forth a few times. This can generate some excess oil on the machine, so be sure to use an absorbent fabric like muslin to wipe that away and keep your projects clean. Finally, you should always test your machine to ensure it is in working order. Your initial sews may result in a few extra pieces of lint falling loose, but that is perfectly normal, and if you get even stitches with balanced tension, your machine is in top condition.
The hard-working entrepreneurs at Love Sew sought out to create new tools to aid them in the thing they loved doing most: sewing. Through design and determination, they produced many different assisting apparatuses such as mats, lights, rulers, feet for metal tools, and more. As they found more people getting use out of their creations, the operation expanded into a fully-fledged online storefront with a diverse sewing and quilting supply options. Now they've made those tools more accessible than ever with online discounts and countless options to meet every need.
On discount, Love Sew has several of its custom-made products and tools that will help improve any workspace. In the catalog are items like the Sewing Machine LED Light which can offer an incredible amount of brightness to your workstation to allow you to see individual threads better. The Wool Pressing Mat is a textured surface that absorbs and reflects heat, leading to a deeper press and cutting press time in half. Everything you could ever need for your sewing kit is included in the 32pc Ultimate Presser Foot Set, and the Appliqué Fusing Mat is a heat resistant surface perfect for all fusing, ironing, and gluing purposes. Aside from standard tools Love Sew also prepares .PDF quilt patterns which will aid you in making and customizing your own quilts, with every design costing only $9.99. These products are discounted at their lowest prices ever, as high as 60% off, and every order includes Love Sew's standard 60-day money back guarantee.