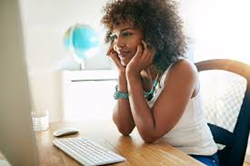 Based on our experiences serving healthcare providers across the country, price transparency in itself is far from sufficient to meet the expectations of modern healthcare consumers. - Kevin Fleming, CEO, Loyale Healthcare
LAFAYETTE, Calif. (PRWEB) December 18, 2018
It's that time of year when most in the U.S. settle into familiar traditions centered around family, faith and friends. A time when the sentiment "Peace on Earth, Good Will Toward Man" seems to materialize more vigorously in heightened levels of generosity, charity and compassion. These qualities are the hallmark of clinical care delivery among the vast majority of healthcare providers, but it's now evident that patients expect more from their providers and change is in the offing. For 2019 and beyond, Good Will Toward Patients must expand to include every dimension of the patient's care experience.
Traditionally the "patient care experience" focused almost exclusively on matters directly or indirectly associated with the delivery of clinical care. But with the financial responsibility for the payment of care shifting away from traditional payers and into the hands of patients themselves, patients are at last beginning to consider much more than bedside manners, convenient parking and wait times. They expect the value and convenience they experience everywhere else in their lives to apply to their healthcare choices.
A recently published report from PricewaterhouseCoopers (PwC) titled "The New Health Economy Comes of Age", points to the healthcare industry's fast-eroding insulation from the rest of the American economy and its inexorable entry into the fast-paced, fiercely competitive business arena faced by most other sectors of the economy.
In the report, PwC analysts single out several trends driving this change. These include; 1) 84% of Fortune 50 companies are involved with healthcare; 2) venture capital funding for digital health startups is up 230% from five years ago to $6.9B in 2018; 3) Private Equity firms closed 487 healthcare deals in the first three quarters of 2018, more than double the number of deals they closed a decade earlier; 4) the volume and diverse scopes of novel, potentially disruptive deals and partnerships such as CVS/Aetna, Amazon/Berkshire Hathaway/JP Morgan, etc.; and lastly, that 5) American consumers are finally embracing more convenient, digitally enabled and affordable care.
Digital enablement figures prominently in the report, with 78% of consumers who "believe at least a few of their recent in-person interactions could have occurred virtually" according to a PwC Health Research Institute consumer survey from May of 2018. High levels of consumer acceptance also applied to at-home care and a willingness to try an FDA-approved app or online tool for treatment. Nearly half said they "would be comfortable receiving healthcare services from a technology company such as Google or Microsoft."
The report's introduction begins by acknowledging "the industry's byzantine payment system, complicated regulatory barriers and reliance on face-to-face interactions" and points out that the "New Health Economy is kicking into gear", inviting disruption to nearly every aspect of the healthcare industry – financial, pharma, therapeutics and more. It concludes with the observation that "Healthcare is joining other industries such as financial services that have aggregated data, cut out middlemen and made it easier for customers to engage. The industry also can look to these other industries for ways to increase efficiencies, improve customer experience and foster price transparency."
Based on our experiences serving healthcare providers across the country, price transparency in itself is far from sufficient to meet the expectations of modern healthcare consumers. With regard to the imminent CMS pricing transparency rule, we see a real risk that much of the industry will fall into the trap of disclosing chargemaster-level pricing instead of engaging with patients financially, using tools such as Loyale's consumer pricing workbench, to uncover and manage a patient's personal responsibility. Mere price disclosure is a short-sighted approach that will exacerbate an already untenable situation. If we accept the premise that healthcare is indeed now subject to real-world market conditions, then healthcare must look to other industries. Industries that have mastered and continue to refine the mechanisms that make purchases personally rewarding and affordable.
Other customer-centric industries develop sophisticated strategies to remove friction from a prospective buyer's experience, or buyer's journey. The buyer's journey begins before the consumer has even started to think about what or where they'll buy. It begins with a need or want – to solve a problem or fulfill a desire. The next leg of the buyer's journey then includes research, consideration of options and – almost always – cost. If the object is out of reach financially, the probability of making the purchase is low or nonexistent.
The automotive industry has for decades dealt with consumer concerns about the affordability of its products by promoting discounts and – more importantly – offering financing that makes an impossible out-of-pocket expenditure something a consumer can more easily accommodate in their monthly household budget. People know cars are expensive. They buy them anyway, because they are confident about the mechanisms in place to make the purchase manageable.
The same dynamic applies to the travel industry, retail, construction, technology. The list goes on. Healthcare must emulate these industries and now has the resources to do so. One example is Loyale's powerful affordability workbench tool that adroitly brings viable financing solutions to the patient that also work financially for the provider.
But for the healthcare industry, pricing and payment models are really just the start. The delivery of care is much more important, urgent and intimate than just about any other purchase decision a consumer makes. Consequently, healthcare providers and practitioners are expected to apply the same skill and compassion they deliver elsewhere to the delivery of financial experiences.
In this regard, companies like Amazon and Apple are useful models for comparison, especially as they themselves enter the healthcare industry. It's impossible to know exactly what Apple's ambitions are in healthcare, but according to a recent CNBC report, Apple has in recent years hired 40-50 influential doctors. If the delivery and/or distribution of healthcare becomes a part of their business, you can bet every dimension of the consumer experience will include the same level of data-driven personalization and exceptional service that characterizes the company's other products and services.
Similarly, Amazon and its now famous healthcare collaboration with Berkshire Hathaway and JP Morgan, have kindled concerns across the industry about Amazon's intentions. Amazon has built the most valuable company in the world by leveraging data to predict outcomes, anticipate needs and engage with consumers in personal and compelling ways. We must assume that the same principles will apply to any healthcare venture they pursue.
Disruption may also come from players such as IBM with their massive acquisition of Redhat to break into the SaaS universe where many disruptive technologies (including Loyale Healthcare) live as well as Watson Health who despite mixed recent performance is capable of delivering powerful data analytics capabilities to enhance the patient's overall experience.
Innovation in healthcare and the birth of "The New Health Economy" is being driven by patients. Worried about the affordability of care, and with expectations conditioned by digitally-enabled companies like Amazon and Apple, patients are asking for more – and they're going to get it. So, as we enter into the giving season's spirit of Peace on Earth, Good Will Toward Patients, it's time to reevaluate how that good will is expressed. For those Providers who actually deliver to this standard of excellence, 2019 figures to be quite prosperous indeed!
Here at Loyale, we're dedicated to developing solutions for healthcare's transition to the new health economy. Join us in expressing our wishes for good will to patients and prosperity for Providers. Happy holidays!
Kevin Fleming is the CEO of Loyale Healthcare
About Loyale
Loyale Patient Financial Manager™ is a comprehensive patient financial engagement technology platform leveraging a suite of configurable solution components including predictive analytics, intelligent workflows, multiple patient financing vehicles, communications, payments, portals and other key capabilities.
Loyale Healthcare is committed to a mission of turning patient responsibility into lasting loyalty for its healthcare provider customers. Based in Lafayette, California, Loyale and its leadership team bring 27 years of expertise delivering leading financial engagement solutions for complex business environments. Loyale currently serves approximately 2,000 healthcare providers across 48 states.Loyale recently announced an Enterprise level strategic partnership with Parallon including deployment of its industry leading technology to all HCA hospitals and Physician Groups nationwide.