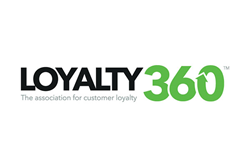 The awards recognize the top tier of Loyalty360 members across several categories, which include industry-leading brands, programs, strategies, agencies, technologies, and teams.
CHARLOTTE, N.C. (PRWEB) November 02, 2021
Loyalty360, the association for customer loyalty, announced the winners for its Best in Class Awards, which were awarded in a ceremony on October 26 during the second day of the 2021 Loyalty360 Loyalty Expo.
"The objective of the Loyalty360 Best in Class Awards is to recognize Loyalty360 members for not only their continued commitment to the customer loyalty industry, but also for program, process, and platform excellence within," says said Mark Johnson, CEO of Loyalty360. "The awards recognize the top tier of Loyalty360 members across twelve categories, which include industry-leading brands, their loyalty programs, customer loyalty strategies and teams, as well as leading customer loyalty agencies and technologies."
Winners were chosen by the Loyalty360 editorial staff, analysts, and feedback from Loyalty360 Award judges. Nominations were based on several factors, including Loyalty360 Award entries, nominations from other members of Loyalty360 (supplier, partner, and brand), in-depth feature interviews for Loyalty Management magazine, overall program impact, approach, and program performance, as well as active industry and association involvement over the past 18 months.
The winners are as follows:
Partnerships

Wyndham Hotels & Resorts
Sony
AARP
Caesars Entertainment
Sleep Number
Ally Financial
Verizon
Customer Focus

American Eagle Outfitters
L'Oreal
Sony
Bank of America
Wawa
Best Western Hotels & Resorts
Donatos
Customer Experience Strategy

Wyndham Hotels & Resorts
Hibbett Sports
Adidas
Chipotle
Wawa
Sephora
The Vitamin Shoppe
Employee Focus

Ally Financial
Overstock
Best Western Hotels & Resorts
Donatos
The Vitamin Shoppe
Program Strategy & Design

DSW
Bank of America
American Eagle Outfitters
TELUS
Floor & Decor
Sephora
Foot Locker
Caesars Entertainment
Customer Experience Team

Certified Angus Beef
7-Eleven
American Eagle Outfitters
AARP
Casey's
Verizon
SCENE
Agency & Strategy

Brierley
The Lacek Group
Baesman
Kobie
Cheetah Digital
Deloitte
ICF Next
Prizelogic
Brandmovers
Technology

Brierley
Loyalty Methods
ICF Next
Drop Tank
Cheetah Digital
Capillary Technologies
SMG
Clutch
Clarus Commerce
Customer Loyalty Team

Food Lion
Bank of America
Giant Eagle
Chipotle
American Eagle Outfitters
Sleep Number
McDonald's
Program Vision

Adidas
American Eagle Outfitters
Ally Financial
Wyndham Hotels & Resorts
Giant Eagle
Casey's
Floor & Decor
L'Oreal
Price Chopper Market 32
Loyalty & CX Transformation

Foot Locker
The Vitamin Shoppe
Famous Footwear
7-Eleven
Wawa
Giant Eagle
SCENE
Chipotle
Corporate Social Responsibility

DSW
AARP
Sleep Number
TELUS
Ally Financial
7-Eleven
Certified Angus Beef
"The Loyalty360 Best in Class Awards recognize those that have shown a unique drive, passion, focus, and commitment to their customers," Johnson says. "These Loyalty360 members have earned the distinction of Best in Class in at least one of twelve different categories that acknowledge the dedication of an elite syndicate of brands, suppliers, individuals, initiatives, strategies, and programs. We appreciate all that our members do for the industry and look forward to all their continued success."
For information about the Loyalty360 or Loyalty360 Awards, contact carlystemmer@loyalty360.org or visit our website at loyaltyexpo.com.
About Loyalty360
Loyalty360 is the only objective community for customer loyalty, which seeks to enable and encourage dialogue among industry leaders. Through a unique blend of content, collaboration, and diverse learning opportunities, we've created a network of brands and technology providers that represent some of the best voices that the customer loyalty industry has to offer. Visit us at Loyalty360.org or follow us at @Loyalty360.