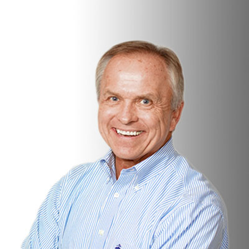 "What I love about Incentive Solutions – and it's truly a breath of fresh air – is that its incentive technology is best in class and ever evolving, and its speed-to-market offers a huge advantage to clients." – Jim Costello, Executive Vice President, Incentive Solutions
ATLANTA (PRWEB) November 12, 2019
Incentive Solutions, as part of its commitment to provide clients with industry-leading strategic direction and support for their B2B sales and loyalty programs, has announced the appointment of Jim Costello as Executive Vice President.
With 29 years of experience, Jim Costello is a respected figure in the incentive industry. Most recently Executive Vice President and General Manager of the Incentive Division at Meridian Loyalty, Costello's services were highly sought following Meridian's acquisition this past summer.
"Jim Costello has been in the incentive industry as long as I have," says Incentive Solutions President and CEO Mark Herbert. "I have known Jim for quite a few years, and I believe he will be a great addition to the ISI family. He brings a deep strategic understanding of behavioral economics and how to use that knowledge to help clients build loyalty and improve sales and profits and shareholder value."
Jim Costello, who has worked for the likes of Maritz, Meridian, and Carlson Marketing, chose to join Incentive Solutions for the company's investment in technology, its willingness to incorporate client feedback into its software development, and its modular approach to cloud-based SaaS applications.
"What I love about Incentive Solutions – and it's truly a breath of fresh air – is that its incentive technology is best in class and ever evolving, and its speed-to-market offers a huge advantage to clients," says new Executive Vice President Jim Costello. "Incentive Solutions already has the scalable, plug-and-play platforms that other incentive companies are trying to duplicate, which create vastly enhanced opportunities for speed, flexibility, and creativity. I'm more excited than I've been in twenty years."
About Incentive Solutions
Incentive Solutions, Inc., founded in 1994 and based in Atlanta, GA, offers online rewards, travel incentives, and gift card rewards. From the beginning, ISI has focused on delivering more than just reward fulfillment, setting out to innovate the incentive industry by utilizing and developing emerging online technologies. Acting as valued partner and trusted advisor to clients, ISI helps organizations increase sales, motivate employees, build customer loyalty, create positive work environments, and improve channel sales relationships. For more information, visit http://www.incentivesolutions.com.