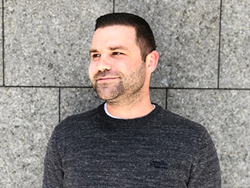 "LRW's Digital Analytics practice will help them capitalize on the ongoing data explosion."
LOS ANGELES (PRWEB) August 08, 2018
LRW, a leading market research and global analytics consultancy, today announced the launch of LRW Digital Analytics. This new practice will provide analytics, modeling and consulting services to marketers looking to develop new and innovative growth strategies with a deeper understanding of how consumers live their digital lives.
"LRW has been developing this groundbreaking digital insights offer for several years, and we're excited to formally launch this practice to meet our clients' growing demands," said President and COO Jeff Reynolds. "We can offer incredible value to companies by integrating digital, social, and behavioral insights at scale. Our clients will be able to identify their ideal customers and the best approaches to engage with them in the digital space. This is all part of our vision to fuel our clients' success by translating multiple data streams into powerful insights."
LRW's Digital Analytics practice brings a digital-first perspective to guide successful brand growth strategies. By unifying multiple data streams and leveraging LRW's leading edge marketing, data and behavioral science capabilities, the LRW Digital Analytics team delivers predictive analytics, digital go-to-market strategies, engagement programs, ad effectiveness measurement and activation capabilities, directly to C-Suite stakeholders.
The team will deliver comprehensive insights tied to three separate disciplines that fall within this area:

Media Analytics – providing insights into impact of cross-channel marketing efforts on rational and implicit brand perceptions using machine learning and network modeling
Digital Behavior Analytics – combining internal and external datasets to uncover insights into customer journeys that reveal new and engaging ways to connect with high-opportunity groups
Audience Analytics – offering robust profiling and activation tools, allowing businesses and marketers to bridge the gap between Insights and Actionability.
Heading up the practice area is Josh Verseput, Senior Vice President and General Manager. Verseput is a 10-year research industry veteran with a background in analytics, marketing and technology. Verseput has spearheaded LRW's digital innovation strategy, bringing groundbreaking marketing insights to leading clients such as Kimberly-Clark, Target, Merck, PepsiCo, and Disney.
"Our passion is to empower clients with the best possible understanding of how consumer attitudes are shaped and influenced by digital touchpoints," said Verseput. "LRW's Digital Analytics practice will help them capitalize on the ongoing data explosion by pairing insights with LRW's unique business frameworks and proprietary models. Our work provides our clients with an unprecedented competitive advantage not available elsewhere."
Businesses and marketers interested in learning more about LRW's Digital Analytics practice can contact LRW at info(at)LRWonline(dot)com.
About LRW Group:
LRW Group is a globally-minded collaboration of data-driven companies best known for its ability to translate deep human understanding and sophisticated data analytics into business success for its clients. LRW has been advising top global brands on issues of strategy, branding, communications, innovation, product development and customer experience since 1973 and is recognized among the 10 most innovative and 20 largest market research consultancies in the world. LRW Group companies include: LRW, Kelton Global, ISA, LRWTonic, LRWMotiveQuest, Strativity and icanmakeitbetter.
For more information, contact Joan Cassidy at jcassidy(at)LRWonline(dot)com.