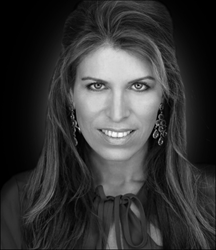 DENVER (PRWEB) April 21, 2021
LRXD, the Health and Happiness agency, today announces the appointment of industry veteran Kimberly Bates as Chief Marketing Officer and Chief Futurist. Bates joins the agency most recently from Faith Popcorn's BrainReserve, where she was Chief Futurist.
Bates brings more than 20 years of experience leading marketing and strategy on both the client and agency sides. As a Chief Futurist, she worked with a number of Fortune 200 companies, enterprises and start-ups to help predict, navigate and leverage the future to generate meaningful business transformation and revenue and share growth.
"Kim joining us is a game-changer," states LRXD CEO Kelly Reedy. "What she brings as a strategic marketer and with the expertise in futurism will help us broaden the definition of our agency as one of the most forward-thinking available to brands and the true leader in Health & Happiness. We are excited and confident about how Kim will develop our industry presence and thought leadership content for the agency, work with and lead our teams and clients, as we broaden the reach of our brand."
"LRXD's new futurism practice and FutureIQ Lab will be a place where visionaries and technologists help brands and companies create a future view of the market and landscape," states Bates. "We will uncover new growth paths through expert advisors, trend-centric foresights, strategic analysis and innovation. Through events, panels and live labs, we will bring health & happiness startups and established organizations together to tap emerging technologies, jumpstart innovation and opportunity as scale."
Bates is also introducing two additional initiatives from LRXD this month:

A live video and audio podcast series titled "LRXD's #TakeCareTuesday." Each episode features inspiring creators, influencers, wellness experts and thought leaders in the Health & Happiness space to help educate and enlighten LRXD staff, clients and the public.
"Mind Walk": a weekly futurism newsletter that explores what comes next for Health & Happiness in terms of people, planet, technology and community and the implications for companies and marketers.
A leader in life coaching and fostering self-esteem in women, Bates founded The WSDM (Wisdom) salon series 10 years ago, with the mission to help women become more aware of the infinite possibilities in life by sharing the authentic, inspiring insights, experiences and life lessons of speakers of all ages.
Throughout her distinguished career, Bates has worked with some of the top health and happiness brands, including Chipotle, Starbucks, Unilever, Proctor & Gamble, Pepsi, Disney, FIJI Water, Google, YouTube, NFL, HBO, Showtime, Mercedes, Jeep, Allergan, Pfizer and Revlon. Prior to BrainReserve, Bates has held marketing and strategy leadership roles in organizations including mcgarrybowen, PHD Worldwide, TimeWarner Cable, Publicis, Arnell Group and BellSouth Communications.
About LRXD
LRXD is the Original Health & Happiness Agency. For over 50 years, we have worked with the leading and emerging global brands in the health, mental wellness, organic & plant-based food & beverage, restaurant, sustainability and social impact spaces.