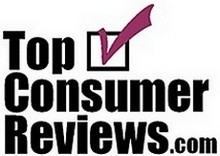 For all of these reasons and more, Magoosh moves into our first-place spot among LSAT test prep services in 2020.
OVERLAND PARK, Kan. (PRWEB) December 29, 2020
TopConsumerReviews.com recently awarded their highest five-star rating to Magoosh, a trusted service offering LSAT Test Prep materials.
Since 1948, the Law School Admission Test (LSAT) has been a critical component of securing entrance to the law school of one's choice in the US, Canada and Australia. This exam takes three and a half hours, with six sections that include multiple choice questions and a writing component. Given that the test is both lengthy and expensive, typically costing around $200 per administration, prospective law students often turn to LSAT test preparation services — either to help them get the score they want on the first try, or to improve their score after a disappointing performance. These study programs vary, from online-only videos and practice questions to individual live sessions with a tutor, so students should be sure to choose the LSAT test prep platform that is the right fit for their budget, learning style, and available time for studying.
"If you're looking for an affordable LSAT test prep program that gets results, Magoosh is the service to know," according to Brian Dolezal of TopConsumerReviews.com, LLC. "Their name stems from an old Persian word that means 'one who is highly learned and wise', and Magoosh's LSAT test prep materials may be a student's best chance of proving their learning and wisdom with a great score. There are three plans to choose from, ranging in price from $129 to $249, all of which include numerous practice questions, video lessons and timed practice tests. Two of Magoosh's plans come with a +5 score guarantee as well. We love that this company gives everyone a free 7-day trial to see if they like the teaching style and materials. Across the board, students say that this LSAT test prep platform is effective and easy to follow, with definite results on their final scores. For all of these reasons and more, Magoosh moves into our first-place spot among LSAT test prep services in 2020."
To find out more about Magoosh and other online LSAT Test Prep services, including reviews and comparison rankings, please visit the LSAT Test Prep category of TopConsumerReviews.com at https://www.topconsumerreviews.com/best-lsat-test-prep-courses/.
About Magoosh
Founded in May 2009, Magoosh is an online test prep company that offers affordable study programs and apps for the GRE, GMAT, ACT, SAT, LSAT, MCAT, TOEFL, IELTS, and Praxis. The company believes all students should have access to effective ways to boost their test scores, so their prep is a fraction of the cost of traditional classes and tutors. Magoosh students have answered more than 330 million questions, watched over 8 million hours of video, and have virtually flipped Magoosh study flashcards more than 1 billion times.
About TopConsumerReviews.com
TopConsumerReviews.com, LLC is a leading provider of reviews and rankings for thousands of consumer products and services. From LSAT Test Prep to Tutoring Services and Resume Writers, TopConsumerReviews.com delivers in-depth product evaluations in order to make purchasing decisions easier.