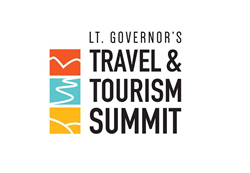 DUNCAN, Okla. (PRWEB) September 23, 2019
The Oklahoma Travel Industry Association will partner with Lt. Governor Matt Pinnell to produce the 2019 Lt. Governor's Travel & Tourism Summits, which will be held around the state. Each half-day program provides tourism education featuring speakers covering a range of topics on best practices to promote tourism in your region, and includes a townhall-type discussion by the Lt. Governor on tourism development in each of the areas visited around the state.
There will be a two part Session to include:
Session 1: Take Your Cape Off and other Stories that Sell
Speaker: Jon Skelly, Founder and Chief Storyteller, Journey Media
Learn the basics of storytelling, the four stories that create the most effective marketing, and the common pitfalls that can derail even the most committed storyteller.
Session 2: Hacking Creativity: The Simple Secret of Problem Solving
Speaker: Jon Skelly, Founder and Chief Storyteller, Journey Media
Learn why creativity is not only a skill that can be developed, but also a process that can be repeated, tweaked, and used as a problem solving superpower.
Schedule:
1:00 pm Registration
1:30 pm Welcome by Host Community & Speaker Introduction
1:45 pm Educational Workshop
2:45 pm Break
3:00 pm Educational Workshop - Cont'd.
4:00 pm Town Hall Meeting with Lt. Governor
4:30 pm Networking Reception (typically is over by 5:30 pm)
Catch every Summit meeting on the LT. Governor's tour throughout the State.
To register for the event, please visit https://www.viethconsulting.com/Calendar/moreinfo.php?eventid=50565.
For more information, please contact the Duncan CVB directly at 580-252-2900 x 240.