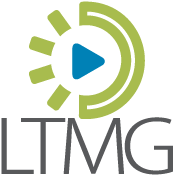 It is an honor and privilege to add Jay to the LTMG team, and we look forward to working with him to deliver exceptional results for our clients. - Cathy Kenton, CEO, LTMG
DEL MAR, Calif. (PRWEB) May 06, 2021
Legal Tech Media Group (LTMG) announced today that Jay Stromberg is the latest legal tech marketing expert to join the agency. The addition of his expertise and versatility enables LTMG to expand its dedicated and specialized client services.
Jay Stromberg is a well-respected industry veteran with over two and a half decades of experience in legal tech. He joins LTMG as Sr. Director, Client Services, adding to his responsibility as Editor-In-Chief of Legal Tech Publishing's Buyer's Guide series. Jay has worked with technology, training, support, marketing, billing and accounting, practice management, and eDiscovery, developing a background to understand the complexities and unique buyer personas in the legal vertical.
"These are exciting times in legal tech," said Jay Stromberg. "I am looking forward to working with LTMG clients to help them achieve their growth goals."
"The addition of Jay Stromberg to the LTMG agency provides clients with direct access to Jay's proven marketing expertise," said Cathy Kenton, CEO, LTMG. "It is an honor and privilege to add Jay to the LTMG team, and we look forward to working with him to deliver exceptional results for our clients."
LTMG continues to rapidly expand its HubSpot for Legal Tech offering, agency, and public relations services in response to increasing market demand. Since January 2021, LTMG has realized a 500% increase in client services.
About LTMG
Legal Tech Media Group (LTMG) delivers tactical and strategic marketing, business development, and sales services to companies selling products and services to lawyers. Its mission is to provide legal tech companies with the resources to grow their businesses, create the assets they need, the tools to successfully deliver and measure results, and the ability to communicate with a captive audience of legal professionals. As a HubSpot Platinum Solutions Partner, LTMG provides a broad range of services including customization, integration, and data management for dozens of legal tech companies. To learn more, visit LTMG.